For this 2019 Lexus GS350
our customer wanted Lexus wheels
with a concave profile. It's not easy to do an
aggressive concave on any non-F Lexus vehicles.
After some discussion and weighing different
wheel options, we decided and installed the
20″ Lexani Wheels Spike Gunmetal.
These staggered wheels provide a decent amount
of concavity for the rear wheels and the fitment
is spot on giving an aggressive stance with
a sense of finesse that Lexus is known for.

Do you prefer wheels that have a sense of finesse or a set that pronounces power?

Wheel and tire set up is 20×9 & 20×10.5
wrapped with 245-35-20 & 285-30-20
Lexani Tires LX-Tewnty without rubbing issues.
For any detailed information feel free to give us a call.

(888) 814-1158

www.AudioCityUSA.com
---
ㆍ Vehicle – 2019 Lexus GS 350

ㆍ Wheels – Front: 20×9 / Rear: 20×10.5 Lexani Wheels Spike Gunmetal

ㆍ Tires – Front: 235-35-20 / Rear: 265-30-20 Lexani Tires LX-Twenty
---
No Credit Needed – Wheel Financing
APPLY NOW!
---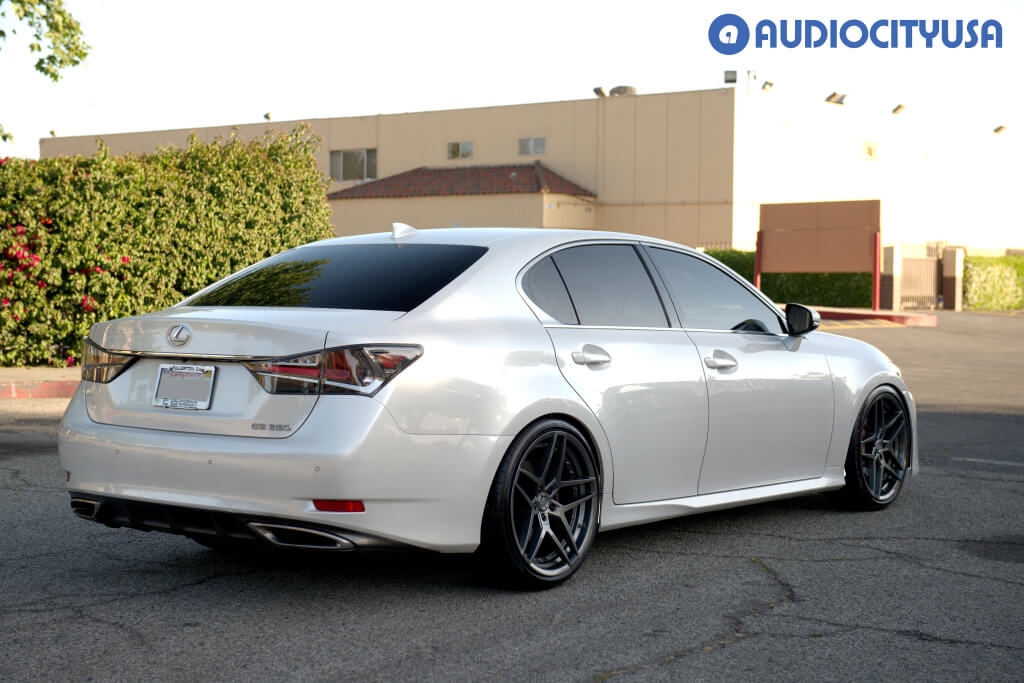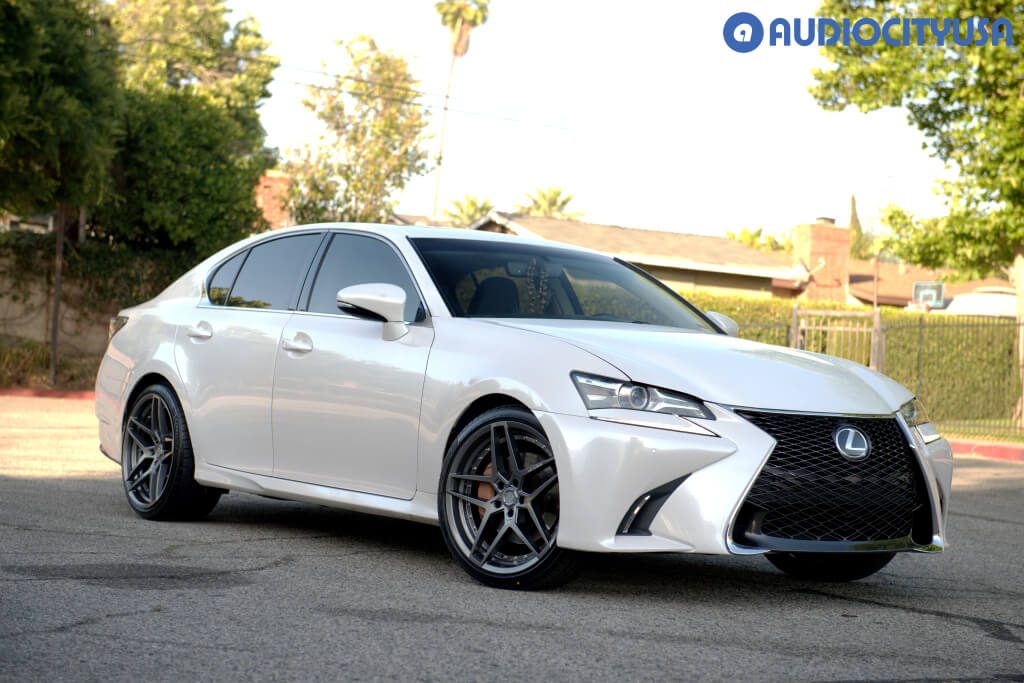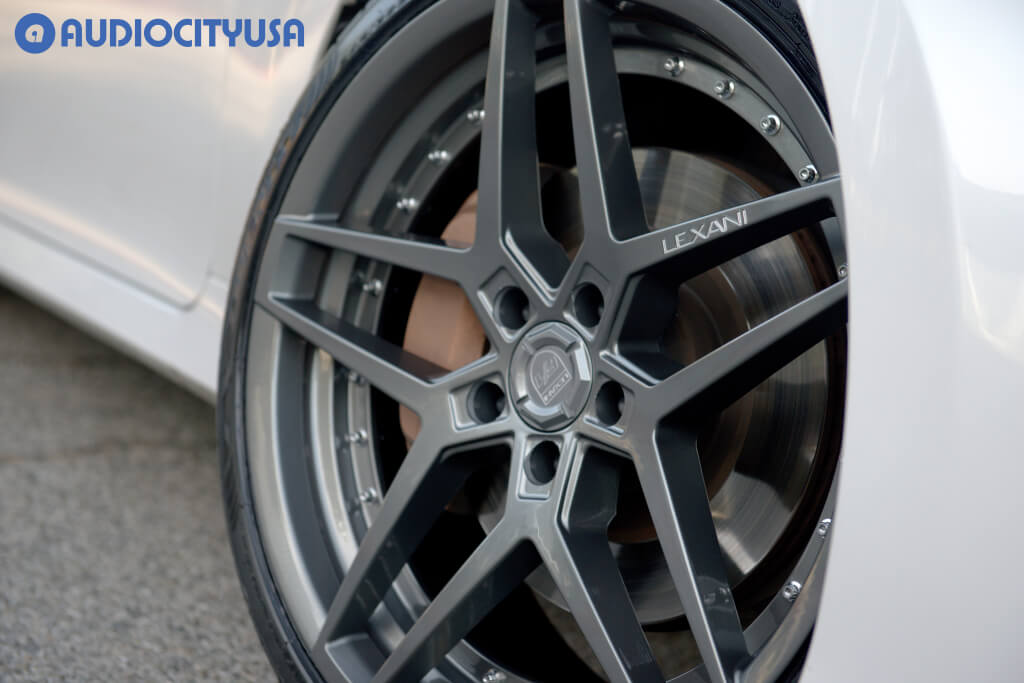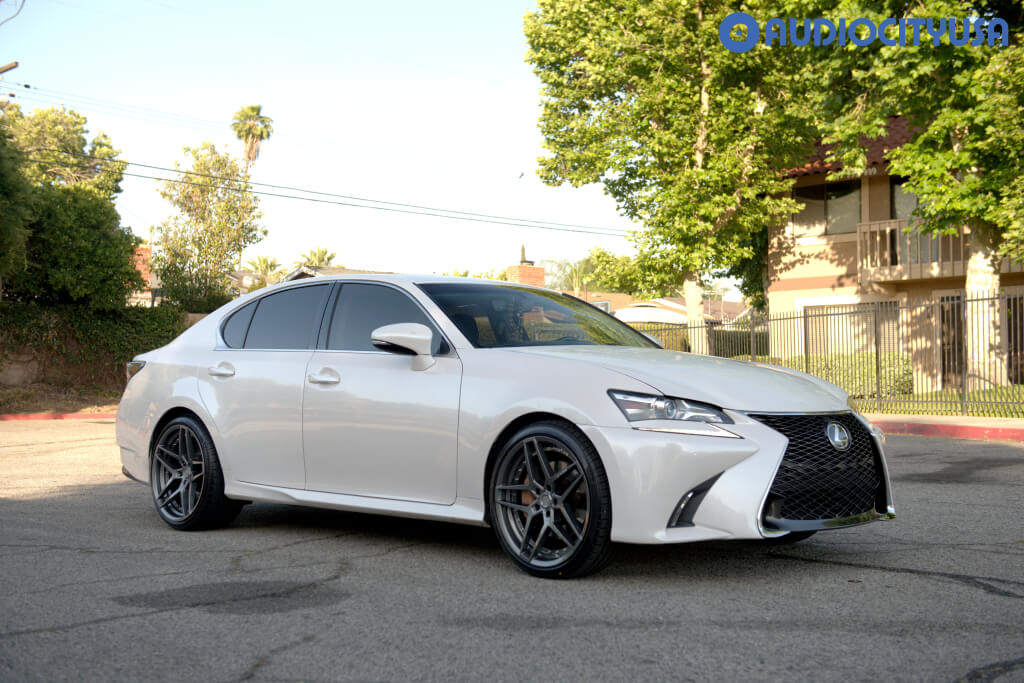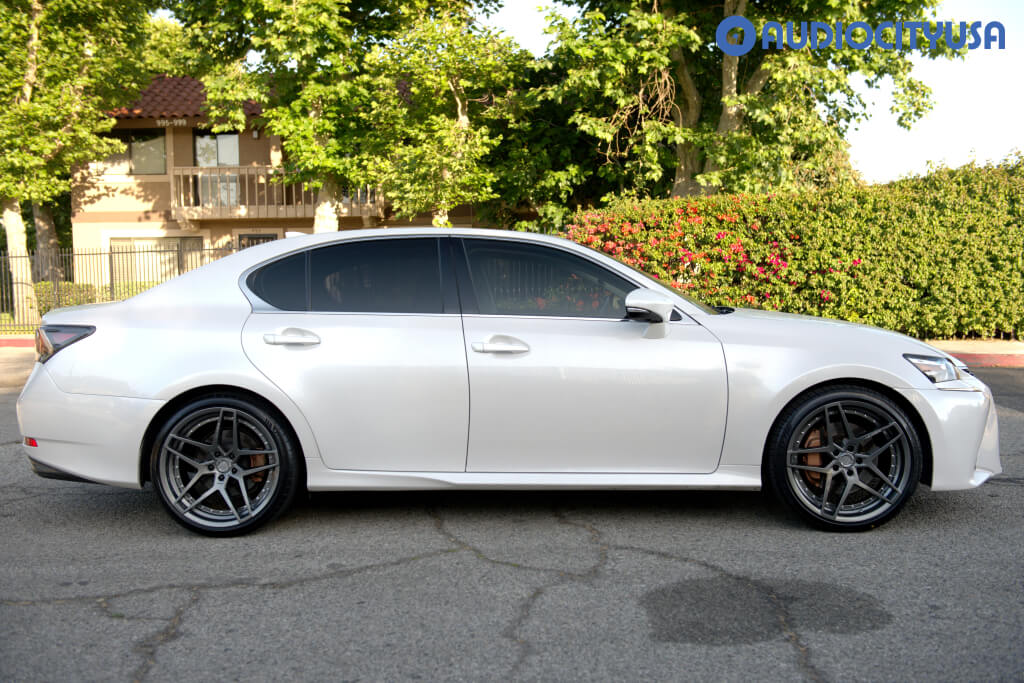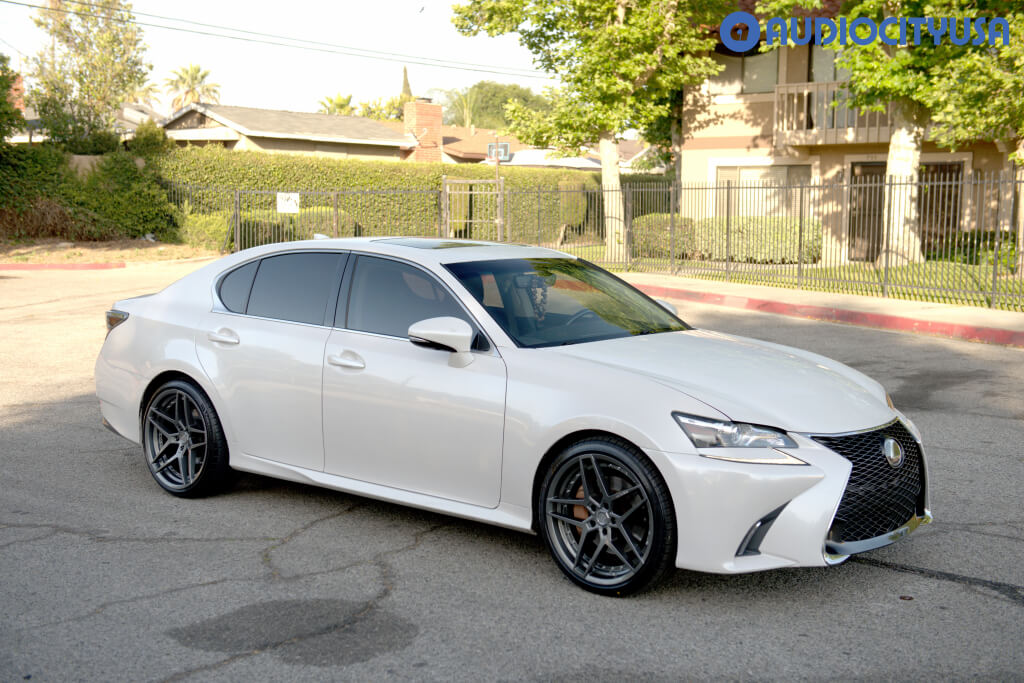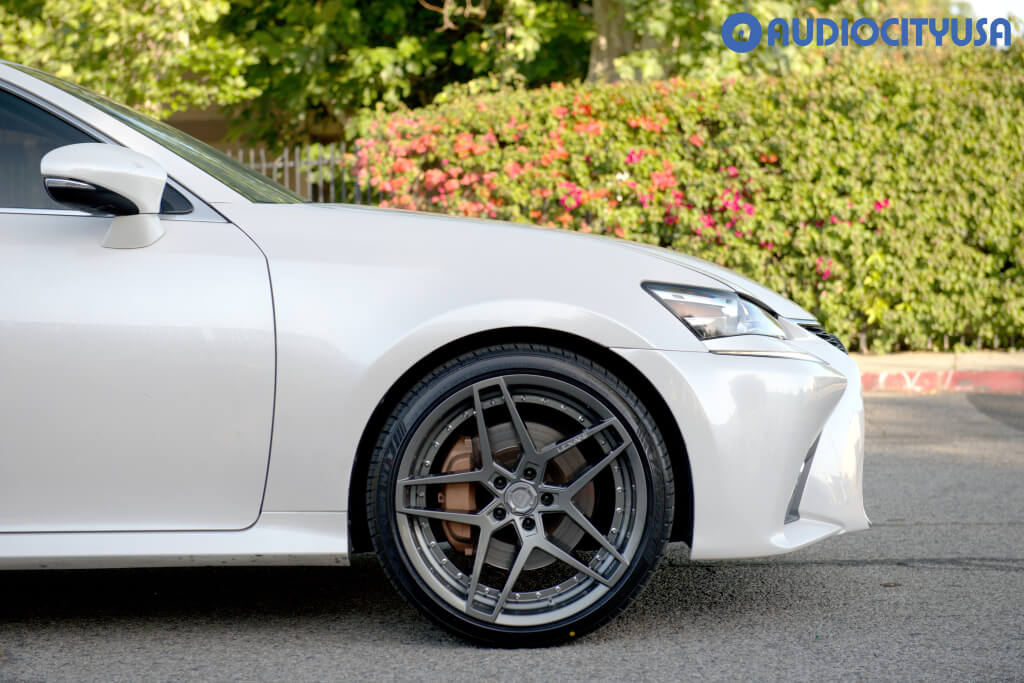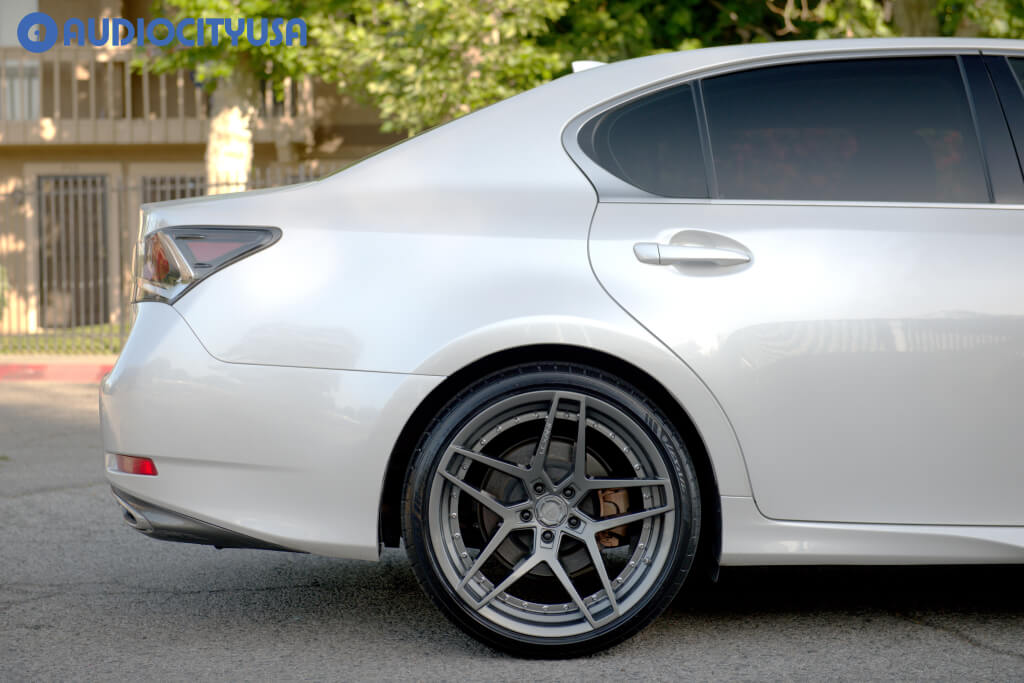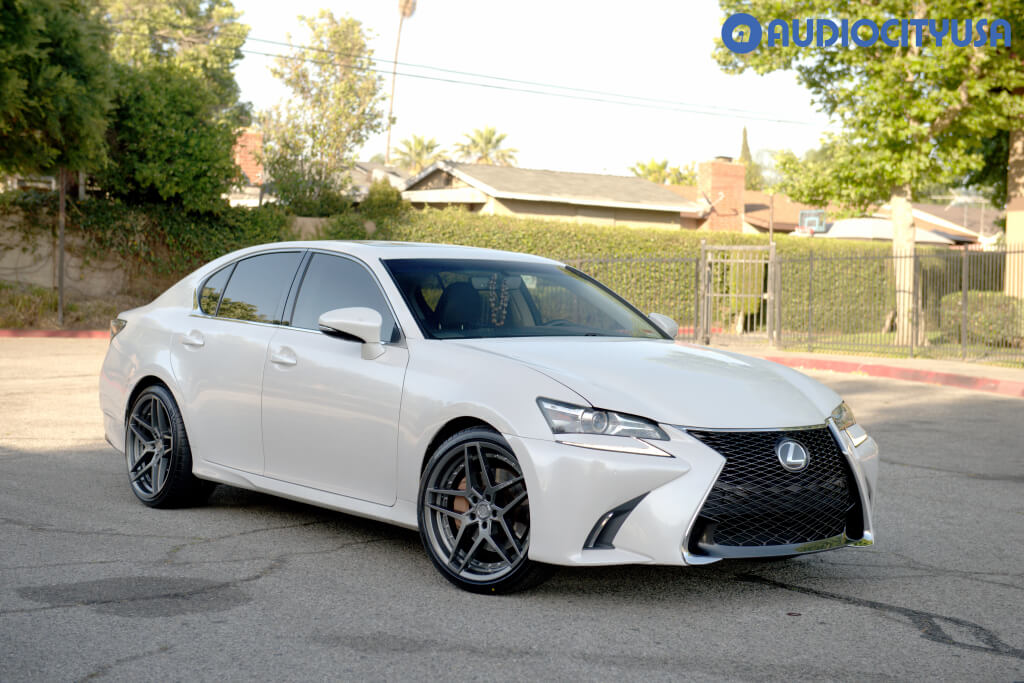 ---
LEXANI Wheels is recognized internationally for its fully custom design and immense capabilities. A leader in premium rims, Lexani continues to set the trend with high quality and performance features. Considered among the trendiest styles of wheels, Lexani is devoted to providing customers unmatched superiority in the rims market. The construction of its lightweight monoblock and its 3 piece forged rims has placed it ahead of its competition. 

Why Choose Lexani Wheels
Lexani Wheels has presented a unique set of wheels, distinct styles and earned its title as setting the trend in custom wheels and rims. Backed by immense experience and incredible design, the dedicated wheel brand believes in providing customers with high-quality products. Lexani has worked hard to achieve its market success. 

For more on unique Lexani rim styles, simply check the latest designs for 2020 at AudioCityUSA. 
---
Here at AudioCityUSA Wheels, we know how important it is for you to find the perfect fit to complete the look of your car, truck, or SUV. AudioCityUSA Wheels has been in business since 1989 and our goal has always been to provide our customers with high-quality products and excellent customer service with unbeatable prices and fast shipping. We pride ourselves in carrying the largest selection of wheel and rim brands, sizes, and finishes available on the market for any vehicle and we have been a distributor for major brands such as Lexani, Asanti, Giovanna, Savini, AC Forged, Rohana, Vossen, Iroc, Niche, Dub, Fuel, and more, for many years. Our dedicated team of experts have years of extensive knowledge and will be happy to answer any questions you may have about our wheels and tires.

So whether you are looking for staggered wheels, off-road wheels, or custom wheels, you can be sure that you will find exactly what you want for your car, truck, or SUV.
---
AudioCityUSA
If you have any questions,
Call our specialist at (888) 814-1158

Online Sales & Support (PST)
– MON-FRI: 7:00am – 6:00pm
– SAT: 7:00am – 5:30pm
– SUN: 10:00am – 5:00pm

Local Store (PST)
– MON-SAT: 9:00am – 5:30pm
– SUN: 10:00am – 5:00pm


---
Local Installation Available!
13927 Amar Rd. La Puente, CA 91746
Los Angeles
La Puente
Baldwin Park
El Monte
Covina
West Covina
Pomona
Rowland Heights
Hacienda Heights
Chino
Ontario
---
No Credit Needed – Wheel Financing
APPLY NOW!
---