Fuel wheels provide high-quality materials and are perfectly designed for use in vehicles, with amazing, comfortable, and stable travel, while giving the vehicle an amazing appearance. You can drive for several hours and still be the same as when you first used it. They specialize in off-road wheels, therefore when the vehicle is equipped with fuel wheels, the driving is more stable, which is undoubtedly a pleasant experience. For this 2014 Dodge RAM 1500 with OEM Air Ride, our customer wanted Ram wheels with an aggressive off road wheel set up is and we went with a set of 22" Fuel Wheels D581 Triton with Black Milled Off-Road Rims
Wheel and tire set up is 22×12 wrapped with 33×12.5×22 RDR MT Tires with 1.5″ Leveling links.
The design of these gloss black wheels leave a deep impression and improve the overall performance of the car. For an off-road vehicle like this, this is one of the best settings. Using amazing materials made of high-quality materials, perfectly designed for large vehicles, it has an amazing, comfortable, and stable driving effect even on rough and uneven roads. You can drive for hours with these Fuel Wheels D564 Beast and can still function the same as the first time you use it. 
Who knew that these were the only components you needed to make your truck look like a beast on the road? There is nothing to beat this truck's setup. A smoother drive with Fuel Wheels attached to your vehicle is surely a pleasurable experience. Amazingly made with high quality materials, perfectly engineered for bigger vehicles to have an amazingly comfortable, and steady trip even on a rough and bumpy road. This2014 Dodge RAM 1500 is now well-equipped to go off-road.
Let's have a look at this awesome set up, shall we?
Feel Free to give us a call for any detailed information.
(626) 814-1158
If you're considering to customize your vehicle for off-road,
Check out our off-road specialist suggestion.
---
Specifications(as shown in the photos below):
• Vehicle – 2014 Dodge RAM 1500
• Wheels – 20×12″ Fuel Wheels D581 Triton Black Milled Off-Road Rims
• Tires – 33×12.5×22 RDR MT Tires
• Leveling Kits – 1.5″ Leveling links.
---
We provide NO CREDIT NEEDED Leasing and Financing Service!
---
 FUEL WHEELS FOR PERFORMANCE AND STYLE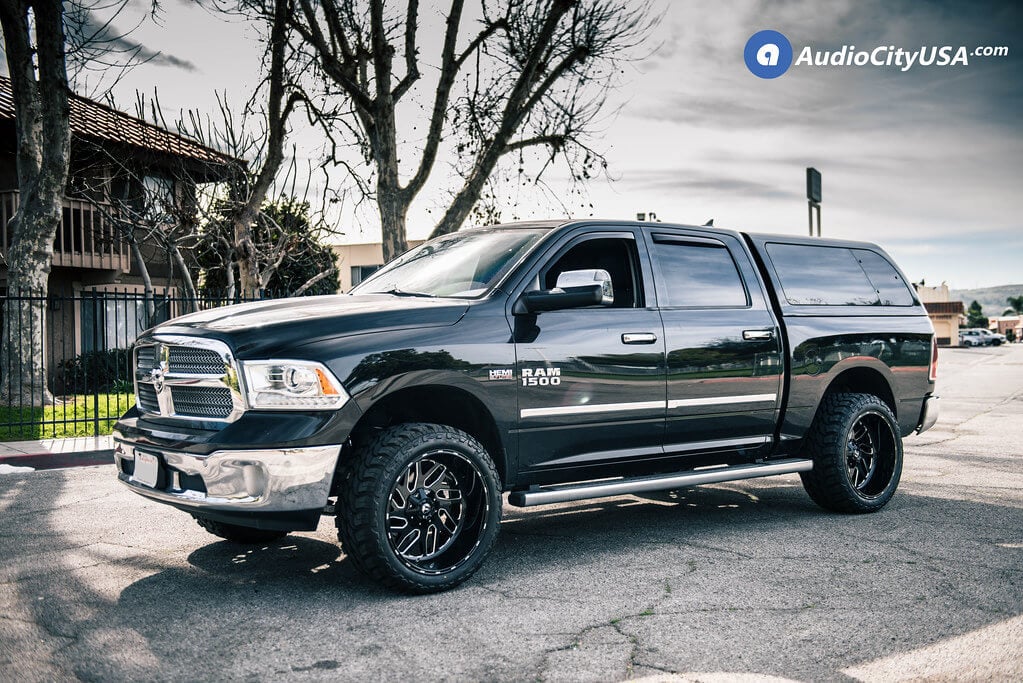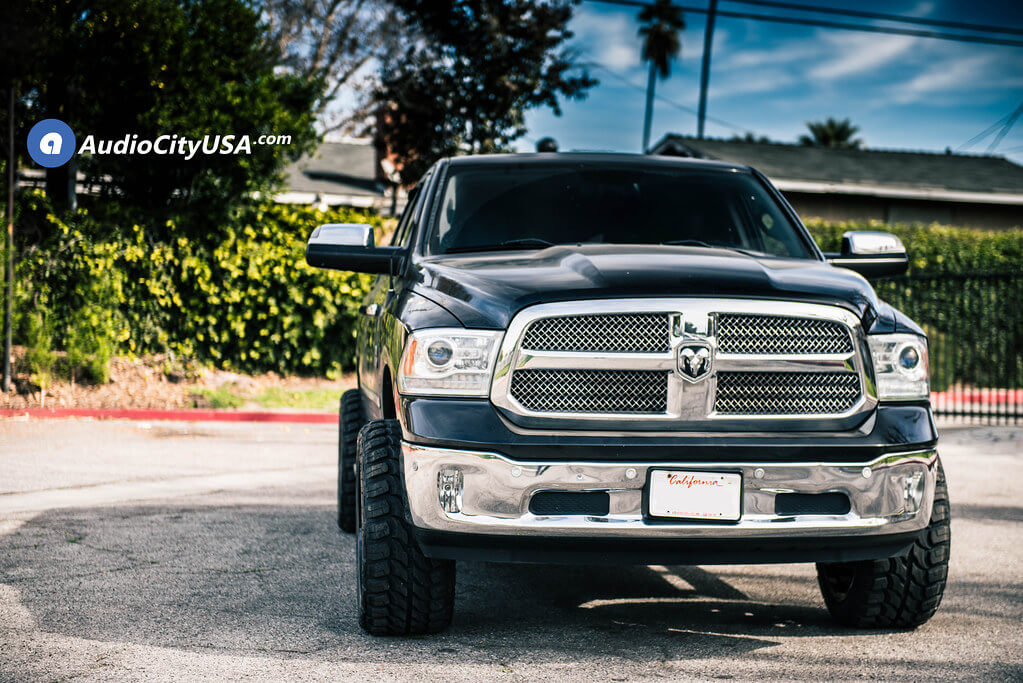 Fuel wheels provide precise materials and are perfectly designed for use in vehicles to achieve amazing, comfortable, safe and stable displacement, while providing an amazing appearance for the vehicle. This definitely gave an upgrade to this 2014 Dodge RAM 1500. Fuel wheels give an awesome design, made with high grade materials, making your car one of a kind and a show stopper. The design on those wheels gives a very strong impression and improves your car's overall performance. It's one of the best setups for an off road vehicle like this. Top quality, speed, well designed and engineered to improve your car's performance on a rough road. These Fuel Wheels, together with the  2014 Dodge RAM 1500 is a perfect setup! In addition to that, the polished rims gave a new kind of feel to the overall appearance of this truck, making this truck look more aggressive and stylish at the same time! Fuel Wheels' goal is to create new trends, not to follow in the footsteps of others, it spares no effort to produce custom rims with the highest durability and impressive design.
Specializing in off road wheels and rims, Fuel Wheels always give the best performance to your vehicle on any terrain, made with high quality materials, suited to give you a more comfortable and a steadier ride on your off road trips on any type of weather.
---
At Audio City USA, we specialize in distributing the finest wheels for any ride. We offer a variety of unique luxury and custom made wheels. Giving your vehicle top performance, made with high quality materials to make sure you have your perfect dream car set up. Audio City USA provides good quality, proper installation, better performance, as well as an outstanding look for your car, truck or SUV. We offer brands such as Fuel Wheels, as part of our inventory and we make it easy for you to get them on your vehicle as soon as possible with amazing prices and fast delivery.
         
---
Here at Audio City USA Wheels, we know how important it is for you to find the perfect fit to complete the look of your car, truck, or SUV. Audio City USA Wheels has been in business since 1989 and our goal has always been to provide our customers with high quality products and excellent customer service with unbeatable prices and fast shipping. We pride ourselves in carrying the largest selection of wheel and rim brands, sizes, and finishes available on the market for any vehicle and we have been a distributor for major brands such as Lexani, Asanti, Giovanna, Savini, AC Forged, Rohana, Vossen, Iroc, Niche, Dub, Fuel, and more, for many years. Our dedicated team of experts have years of extensive knowledge and will be happy to answer any questions you may have about our wheels and tires. So whether you are looking for staggered wheels, off-road wheels, or custom wheels, you can be sure that you will find exactly what you want for your car, truck, or SUV.
We are committed to providing you the best products and services.
Please feel free to call us and ask any questions and we will gladly answer any concerns or questions you may have.