Benefits of bigger wheel sizes | Hot 20-inch wheels
Are you ready to upgrade your car's wheel size to durable and smooth 20" wheels? Learn about the advantages of 20-inch wheels and how to choose wheels for your car.
Benefits of Bigger Wheels – Top 4 Hottest 20-inch Wheels for 2020
Bigger cars and bigger wheels – the combination is unmistakably appealing and astoundingly beneficial for many of the car owners. Whether you are planning to upgrade the wheel size of your smaller car or simply need to replace smaller wheels of your big car with bigger 20-inch wheels, some things shall be considered before making a final decision. Undoubtedly, a fraction of your folks, who are the real car lovers will label you as a cool car owner but the real question is: "Is it worth it to spend on bigger wheels?".
To find the answer to your question, let's dive in straight to the information. Shall we?
Benefits of 20-inch wheels over 18-inch wheels
Since 20-inch wheels are usually opted for by the car owner all around the year owing to peer pressure, only a handful of car owners know about the benefits of these wheels. Here are the main advantages offered by bigger wheels:
Enhanced Visual Appeal
We all love to drive around in a vehicle that turns heads wherever it goes, don't we? The main reason for this selection lies in the visual appeal bigger wheels have to offer. Compare a car with a smaller wheel diameter of 18-inch with that of a car with wheels of bigger diameter 20-inch and you will find a visible different between the visual aesthetics of both cars. Bigger wheels accent the car exterior due to their striking color combinations and prestigious designs so you can enjoy optimal car ownership experience.
Superior Handling
Wheel sidewall size plays a major role in determining the extent of handling of any car as it prevents skidding and car accidents. When you switch from 18-inch wheels to bigger 20-inch wheels, the sidewall size is ultimately reduced. Thus, your vehicle handling is upgraded and you can enjoy more driving feel.
Better Steering Response
Tired of dragging heavier cars on the road? Make steering your best driving buddy by switching to 20-inch allow wheels from traditional, heavier 18-inch wheels. Bigger wheels allow better cornering of the vehicle by reducing the rotational weight. You can also enjoy a slight increase in acceleration due to weight savings.
Quicker brakes cooling
Allow your brakes to last for a longer time by switching to bigger 20-inch car rims from 18-inch wheels. The bigger alloy wheels not only allow excellent heat conduction but also assist in faster heat dissipation for better brake cooling and handling experience. Bigger wheels will not only boost the responsiveness of your car's braking system but also stand the test of extreme road/weather conditions. It will help you in reducing your car's maintenance costs in future.
Top 4 Hottest 20-inch wheel Rims for 2020
Looking for the hottest trending collection of 20-inch wheels for the year 2020? If yes, you are in luck! Here is our favorite collection of top-trending 20-inch wheels for the ongoing year:
20″ Staggered Koko Kuture Wheels Kapan Gloss Black Rims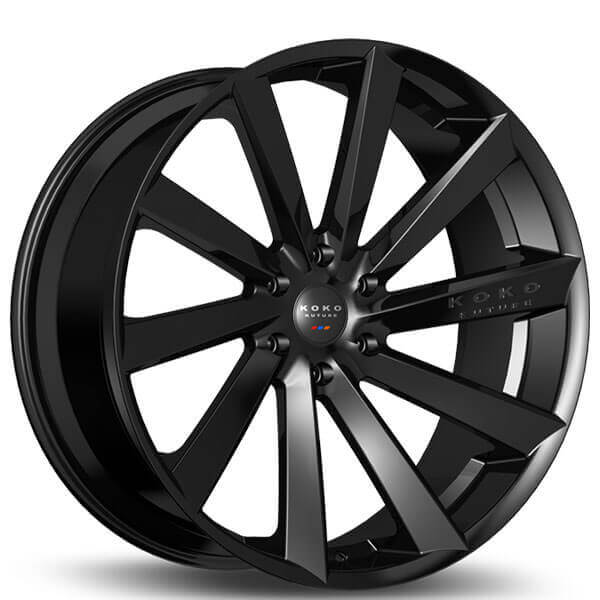 Fancy wheel that can stand the test of time while retaining culture-cool? The Koko Kuture Kapan Glass wheel rim collection may just tantalize your car ownership fantasize with its stunning make. For those of you who want to retain a high-gloss black appearance of car's body work, these Koko Kuture rims may serve in all the right proportions. You will also get to experience a boost in handling along with a smooth steering wheel.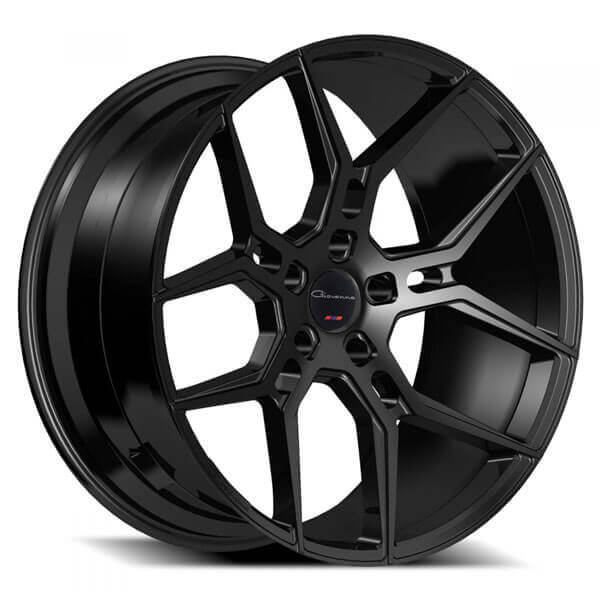 https://audiocityusa.com/shop/20-Giovanna-Wheels-Haleb-Black-Rims.html
Take a detour into the world of style and contemporary brilliance with the 20" Giovanna wheel rims. These Haleb Black rims boast a branching network of wheel rim accents to offer a much more modern appeal to your car. Get these once and we promise you will thank yourself for making this decision every day.
https://audiocityusa.com/shop/20-Marquee-Wheels-M3226-Gloss-Black-with-Red-Milled-Extreme-Concave-Rims.html
Drive in style with the 20-inch Marquee wheel gloss finish rims. These extreme concave rims are all about turning heads wherever they go. From the finesse of red milled accentuations on the margins of inner rim area to the elegance of black basal body, these rims are good for contrasting your car wheels with the color of your car.
https://audiocityusa.com/shop/20-Staggered-MQ-Wheels-M3259-Black-Red-Inner-Extremely-Concave-Rims.html
Win the label of the cool car owner in your friend's circle and neighborhood by grabbing the 20" Staggered Marquee wheel rims. These rims are also extremely concave in appearance and have a modified and much more appealing design over the former product. The hollow interior framework aids in retaining the aerodynamics of the car without compromising on the durability of the rims.