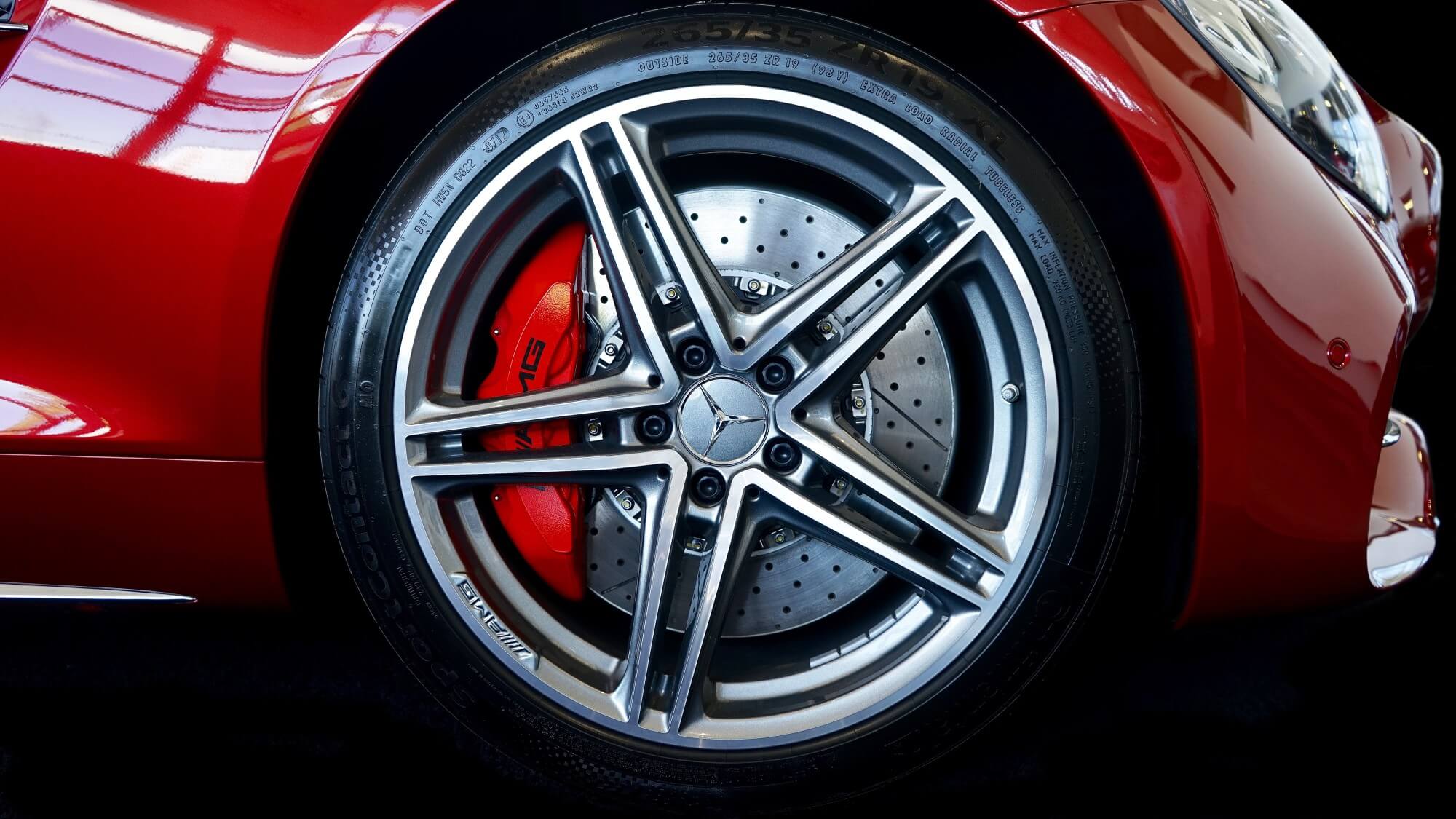 After-Market Wheels
Mercedes are known for their high performance, powerful stature as well as a jaw-dropping design. But if you're looking to amp up your ride even further, after-market wheels are a guaranteed way to rev up your car's appearance and performance.
Mercedes after-market wheels are guaranteed to turn heads while offering ride guaranteed to please any car enthusiast.
If you're considering after-market wheels, then take a look at the key benefits of upgrading.
Upgrading Your Mercedes After-Market Wheels
There are several reasons to upgrade your wheels. The first and most obvious is style. Mercedes produces a gorgeous car, with sleek body lines and eye-catching design elements.
Sleek, Sophisticated Appearance
After-market wheels not only increase performance but offer an upgraded look. You can choose from a wide selection of colors, styles, and sizes. Tailor your wheels to match a custom paint job or opt for larger rims with low-profile tires for a sportier look.
Upgraded, after-market wheels show off your personal style and pride in your vehicle. They help your car stand out and boast a more sophisticated look.
If style isn't your only concern, then consider after-market wheels for enhanced performance.
Optimal Performance
After-market wheels allow customization for your car and the exact appearance you're been craving.
They offer unparalleled performance with an increase in stability and road grip capabilities.
If you choose larger rims, you'll need an upgrade to low-profile tires. These sleek, sexy tires offer improved handling at higher speeds. You'll notice your tires sway less, along with added performance when taking sharp corners.
Since low-profile tires need to accommodate an increase in wheel size, you'll notice a decrease in the tire side-wall.
Some of the most powerful sports cars on the road boast low-profile tires, upgrading braking capabilities as well as appearance.
They also offer an increase in resale value when you sell down the road.
Optimal Resale Value
You love your car and want to upgrade it to reflect your personal style, but one day you may want to trade up for a newer model. When that day comes, after-market wheels are a fantastic way to stand out amongst other cars for sale.
A well-maintained vehicle with top of the line, after-market wheels shows prospective buyers that your car has been meticulously maintained and offers competition against other sellers.
Potential buyers will recognize the performance benefits that come with after-market wheels, helping you make a sale. These upgrades will make your car a highly desirable vehicle.
In addition, upgraded wheels and tires will offer longevity for your vehicle. Many new tires offer efficiency for the life of the product. You'll get the most bang for your buck, using every last piece of material.
Look for tires that offer optimal tread wear while still supporting the wheels of your choice.
Quality Wheels You Can Rely On
Whether it's style, performance, or resale value you desire, Mercedes after-market wheels are always a smart choice. They offer superior handling and offer an incredible boost in appearance.
You can choose colors to compliment your ride and purchase low-profile tires for an even more aggressive look.
No matter what you're looking for, we've got wheels to meet all your demands. Check out our extensive collection of wheels for the ultimate car enthusiast.