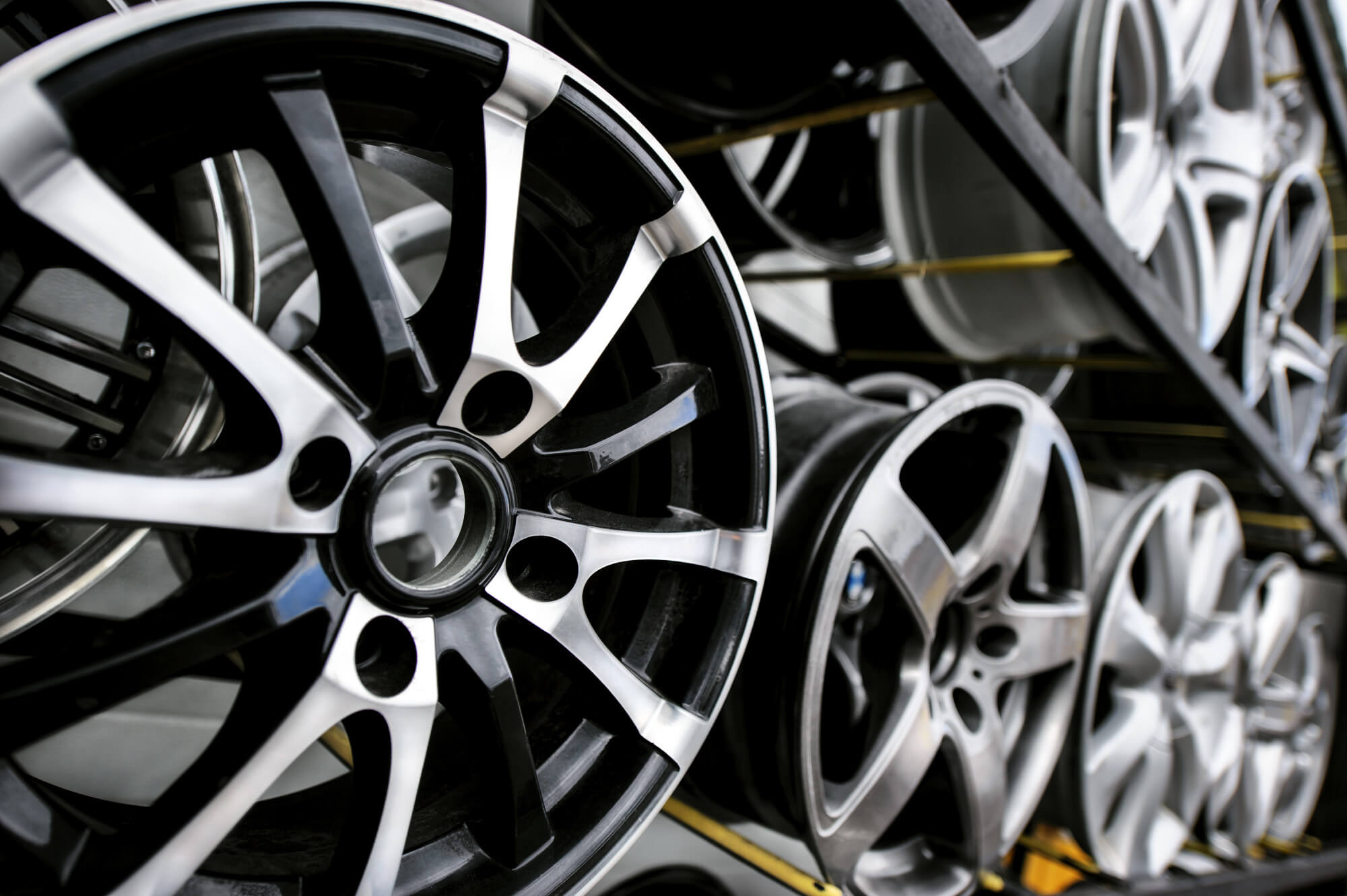 There are a lot of different types of rims available on the market these days. Choosing the best type for your ride can be overwhelming. It's difficult to know what will look best or work well with your vehicle.
It is important to get rims that will enhance your ride's performance not limit it. Let's take a look at the different types of rims available.
Types of Rims:
There are several different types of rims, but it comes down to the materials for the most part. Steel, alloy, or chrome. You can do add-ons like spinners and colors. Finally, the size of the rim is important as well. Check out the types of rims available.
Steel Rims
A lot of wheel rims are steel, before a lot of the options came on the market steel was the only option. The benefit of steel rims is that they are cheap. They are the most cost-effective option for your vehicle.
The negative is that they weigh a lot. They can weight up to three times more than other options like alloy. So, most vehicles have opted for alloy options and replaced the steel rims on their vehicle.
Alloy Rims
Many people have replaced their rims for alloy rims to help improve performance. They are light-weight and allow for better vehicle performance. The primary metal is aluminum, so they weight a considerable amount less than other rims. Another advantage is that you can add gold or silver plating for visual appeal.
Chrome Rims
Chrome rims are all about the show. The benefit is that they look great on your ride. They are not made of solid chrome; they use a chrome finish applied to the wheels. They will give you a shiny finish that looks good. The negatives, they get scratched and they do not help with performance at all. If you have chrome rims you will need to have another set for everyday use. These are more for the show and are not designed for daily use.
Spinners and Color
There are a lot of add-ons you can get for your rims. You can add color to the finish to match the color of your car. These can give an appealing look to your rims and help them stand out. Spinners on rims will spin when the car is moving. These are eye-catching and are a stylish touch for your car.
You can add these to your rims to improve the appearance of your care. Keep in mind, neither of them helps with performance at all. They are more about making your car look good than helping it perform better.
Size
Rims come in a variety of different sizes. Rims come in sizes from 15 to 28 inches in diameter. The size of the rim affects the look of the vehicle. It is important to get the correct size for your vehicle to keep performance rates high. If you have a 20-inch diameter tire, then you also need a 20-inch diameter rim. So, consider what is best for your car when choosing your type of rims.
Don't forget, buying rims from a trusted source is just as important as the types of rims you buy. Contact us today for help with picking out the perfect rims.