5 Best Selling Off Road Rims
Buyer's guide for 20-inch Off-Road rims
20" wheel rims are the go-to wheel accessories for the ongoing year. Here is how you can buy the best 20-inch wheel rims for your car. Read about our top picks now.
How to buy 20-inch Rims for your Car
Planning to go on a challenging off-road tour? How about taking your car to the next Sahara Safari? Whether you are planning to take your car to a challenging mountain tour or want to experience the zest of Desert safari, the 20-inch wheels are the first thing you need to ensure the safety and top-class performance of your car. If you have already bought the 20-inch wheel wheels, you should also give a thought to investing in 20-inch wheel rims. The main reason for investing in cool rims is that you can ensure the superior aesthetics of your expensive car for your next tour.
Let's dive in to learn more about the 20-inch wheel rims.
Benefits of 20" wheel rims for your car
Ever since the hype of 20" wheels has entered the world of automotive, more and more car owners are seeking ways to buy 20-inch wheel rims. Apart from trendsetting purposes, the rims are bought to enjoy the following benefits:
Enhance the aesthetic appeal of your car
Ensure the strength of the wheels on challenging tracks
Improve the durability of wheels by staying intact for long
Protect your car from accidents and toppling over
Improve the aerodynamics of your car
Enhance the acceleration of your car
Boost the steering handling for smoother performance
Offer better braking efficiency
Improves wheel balancing and turning
Things to consider before buying 20-inch wheel rims
In normal cases, the wheel rim diameter and width are noticed before making a decision for the type of rims you should buy. In the current scenario, the choice of 20-inch wheel rims is clear. Here is everything you need to consider before buying 20-inch wheel rims for your car:
Off-set
Off-set is a term used to describe the relation between rim's mounting surface with the centerline of the rim. The advantage of off-set is that its distributed half of the wheel on both sides of the mounting surface for better wheel balance. For better handling on narrow tracks, the mounting surface shall be placed closer to the outer edge of the wheel.
Top 5 Hottest 20 Inch Off-Road Rims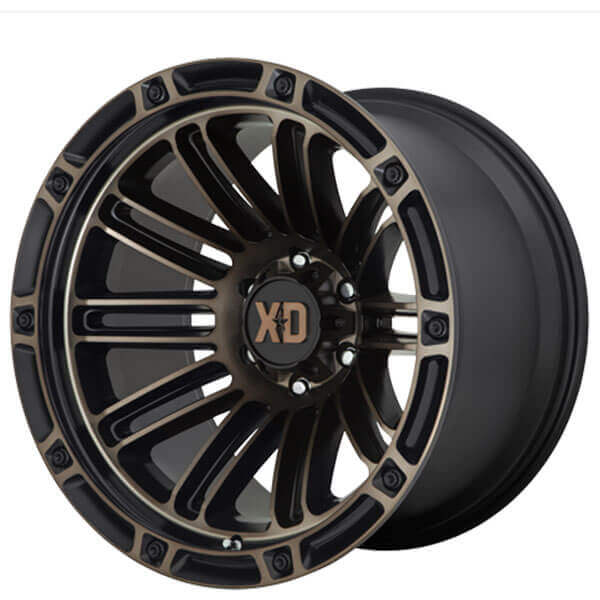 Rule challenging off-road tracks with this classic and sleek 20-inch wheel rim. The design of this rim exudes an interesting fusion of contemporary styling along with superior vintage aesthetics. For those of you who want to purchase a wheel rim capable of standing the test of time, this 20" XD Double Deuce wheel rim is a perfect choice. What's even more appealing about this Deep concave off-road rim is its Dark tint and Satin black finish which imparts a rather interesting visual effect on your car. If you own a vehicle with dark overtones, this wheel rim is the perfect choice for your car.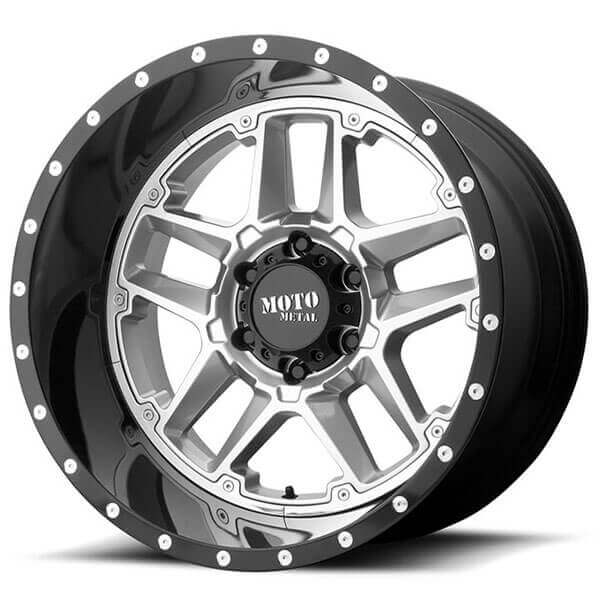 Witness the splendor of a Moto Metal 20-inch wheel rim which is evident from its studded appearance and futuristic design. If you are someone who likes to maintain a good balance between ultra-modern aesthetics and rim durability, this wheel rim is here to serve all the causes. The rim shows off an impressive Sentry Silver Gloss finish so as to create a majestic contrast with the black underlays. The Black Glossy Lip-off adds up the silver details and creates a dramatic effect for the eyes to behold. You are going to love this rim for the structure of its central components which accentuate a muscular rim logo.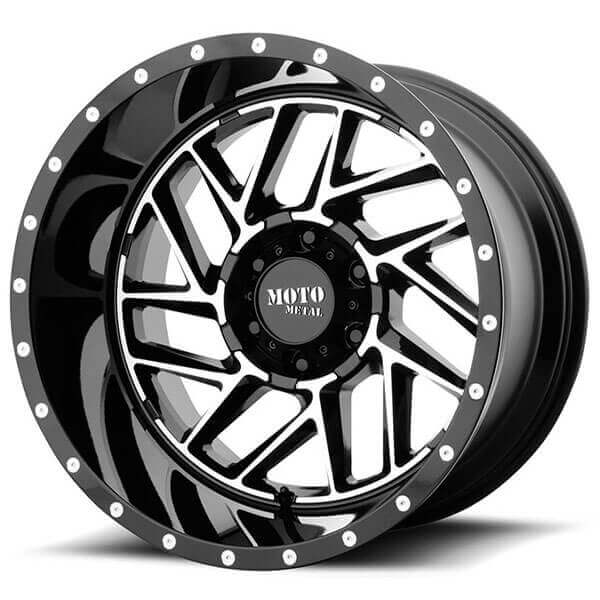 Stun the spectators with the dramatic effect of spiraling patterns and swirling details with this silver metal studded 20-inch wheel rim. For those of you who own luxury SUVs and do not want to compromise on the electrifying look of your car, this 20" Moto Metal Breakout Wheel rim is a cool option to consider. The rim poses a dramatic array of Gloss Black underlays and machined off-road design details to boast a dramatic combination of gloss finishing, swirling pattern and modern design. The rim will work just as good with sporty vehicles as it will with the luxury SUVs.
20″ Fuel Wheels D621 Hardline Gloss Black with Candy Red Accent Off-Road Rims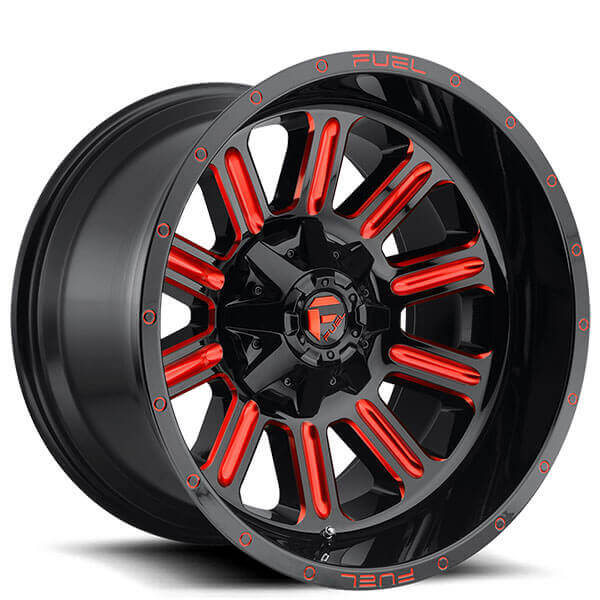 https://audiocityusa.com/shop/20-Fuel-Wheels-D621-Hardline-Gloss-Black-with-Candy-Red-Accent-Off-Road-Rims.html
Instantly boost the appeal of your car by creating a stunning contrast between top-selling colors by choosing this 20" Fuel Wheels Hardline wheel rim. The outer rim portion is made from top-class and durable material with easily adjusts with the carrying requirements of rigidity and flexibility during the off-road driving experience. For those of you who want to turn heads wherever they go, these wheel rims are a perfect option to consider.
20″ Fuel Wheels D581 Triton Black Milled Off-Road Rims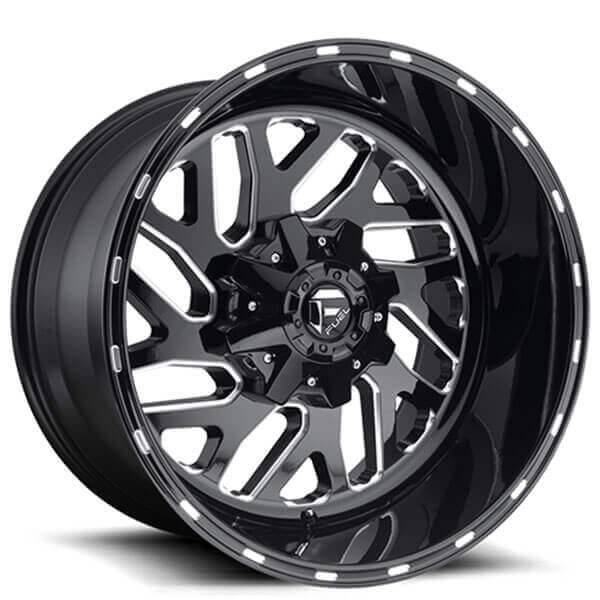 https://audiocityusa.com/shop/20-Fuel-Wheels-D581-Triton-Black-Milled-Off-Road-Rims.html
Integrate an element of fictional fantasy in your car and impress your family and friends with the dramatic appearance of this 20" Fuel wheel Triton wheel rims. The Black Milled off-road rims are designed to offer a unique design which is evident from the rhomboidal patterns of the interior rim design.