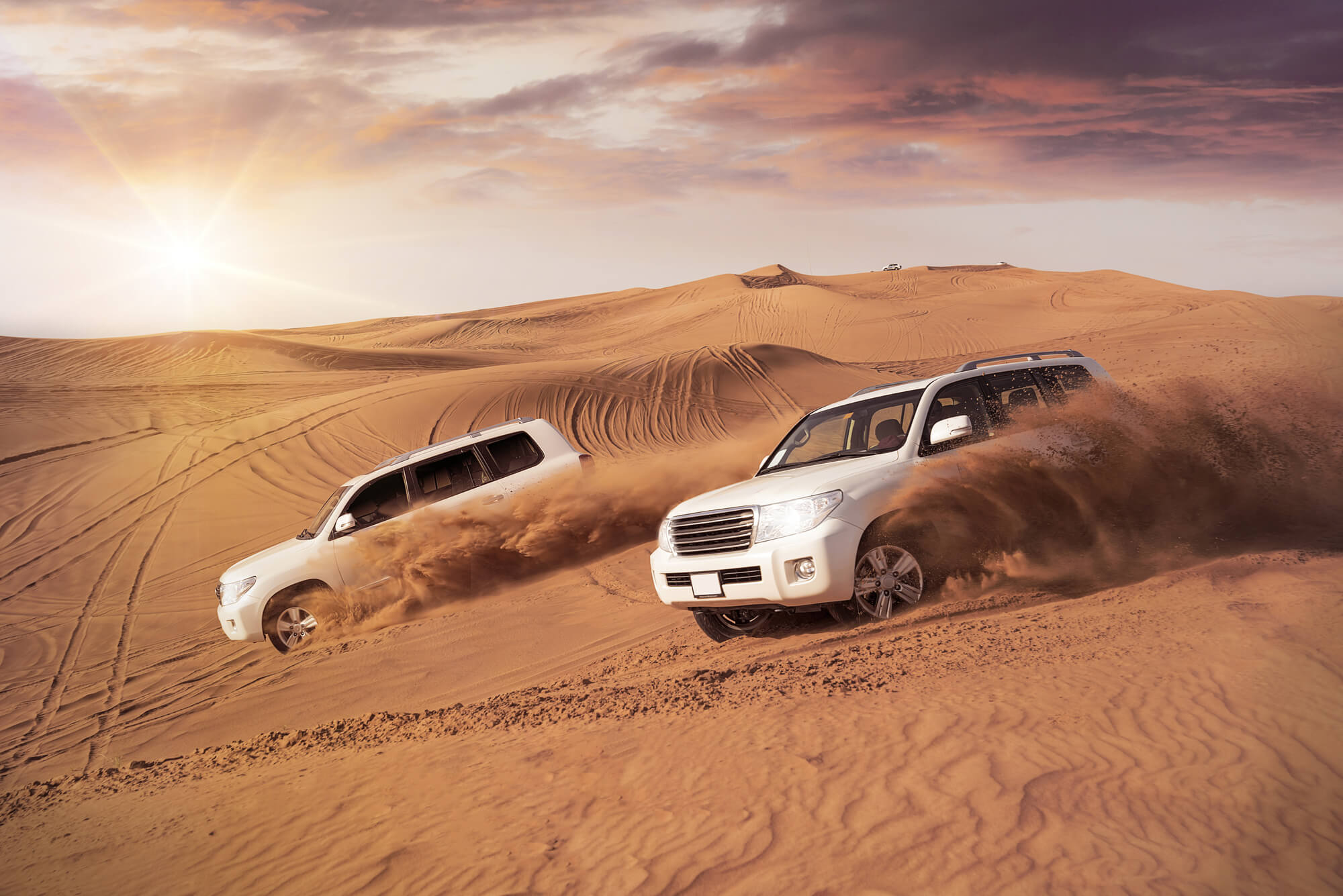 The first thing most 4×4 owners think of when preparing to ride the earth is mud tires. However, there's more than just mud and gravel out there.
Sand-ready tires are an often-overlooked necessity. For those who live/drive in the desert—it's a whole different beast.
Some tires are designed specifically for the city/highway, some are made for off-roading, and others are a crossbreed between the two (at the expense of things like fuel efficiency). Littered among those categories are the perfect sand tires.
When heading out into the desert, you're going to want to make sure you have the right off-road tires for sand driving. The best sand tires are made up of specific compounds, treads, and unique design.
Obviously, it can be hard to know where to begin. But don't worry, we're going to give you a quick rundown of some tires that will work for you.
You May Want To Consider All-Purpose/Terrain Tires Instead Of Off-Road Mud Tires
When choosing tires, it's better to not get too specific. Some 4×4 experts recommend buying all-purpose tires with a subtle tread pattern.
The key to success with any tire comes down to size and inflation; when approaching sand, buy over-sized tires and slightly deflate them 10-20 PSI so that they float across the sand. With that in mind, the following list compiles some of the 10 best-reviewed off-road and all-purpose tires on the internet.
BFGoodrich Mud-Terrain T/A KM2 Tire
Some of the best-reviewed mud tires around; praised for their style, balance, and silent but deadly vibe (when driving on paved roads). The sidewall is made with a touch compound reinforced to withstand cuts and bruises.
They also have built-in flex zones allowing for better grip—the most important aspect of sand-ready tires. These tires are great for their price and overall diversity.
Mickey Thompson Baja Claw
Another tough set of tires; the Baja Claw is designed for top performance. SideBiters produce added traction in sand or deep mud and their tall design keep your vehicle from bottoming out.
These tires are an absolute beast when tackling gravel, snow, and sand; however, be prepared to hear a lot of noise when driving on paved roads.
Mickey Thompson Baja STZ
Another acclaimed tire from Mickey Thompson. These tires are not only affordable but come with one of the best warranties imaginable. They are designed for all-purpose performance and longevity.
BF Goodrich Baja TA
These could be considered the world's first ultra-high-performance off-road tires. Proven to perform great in sand, these tires were designed to perform well at high speeds and have great soft-surface traction.
Cooper Discoverer STT Pro
One of Cooper's most advanced tires: stylish and reliable. The stone-repelling-draft-angled tread gets rid of stones before they ever get a chance to hurt the tires.
On top of this, they're quite. The design of the inner tread makes it a quite drive on the pavement while also being able to handle any type of terrain.
Maxxis Creepy Crawler Tire
These are great in the sand as well as in gravel or mud; an eight-ply build to avoid bruising and tearing. The tread design also boosts traction on slippery surfaces.
Nitto Dune Grappler
Nitto's super-reinforced tires (with a 3-ply polyester sidewall) are made to handle everything from packed dirt to sand while also being comfortable on the highway.
Dick Cepek Fun Country
With a very aggressive tread pattern, many might find it surprising that these tires work as well on-road as they do off. Aside from that surprising fact, they also come at a very reasonable price.
Toyo Open Country R/T
This all-purpose off-road tire has great reviews and is durable/versatile enough to handle not only deep snow but also sand. They are designed specifically for a very long and adventurous life-span.
General Tire Grabber AT2 Tire
These are a good choice for beginners: backwoods trails and desert tracks. If you're not looking to spend a bunch of money and just want to try a bit of off-roading, these tires are for you. However, they are quite noisy (on-road) but if that doesn't bother you, you're good.
Do Your Research and Be Safe
Before you ever go off-road make sure you have all of your safety and rescue-related material on hand. You also want to make sure you have the right off-road wheels, pack all of the necessities and tell people where you are going beforehand.
Sometimes having great tires isn't enough—do your research on not only the type of tires you want for your vehicle what the are you wish to explore check sites like duneguide.com to make sure where your going is even legal.
The whole reason you want reliable off-road tires is to keep yourself from getting in trouble with your environment.
For more crucial automotive information and deals, check out the rest of our site!