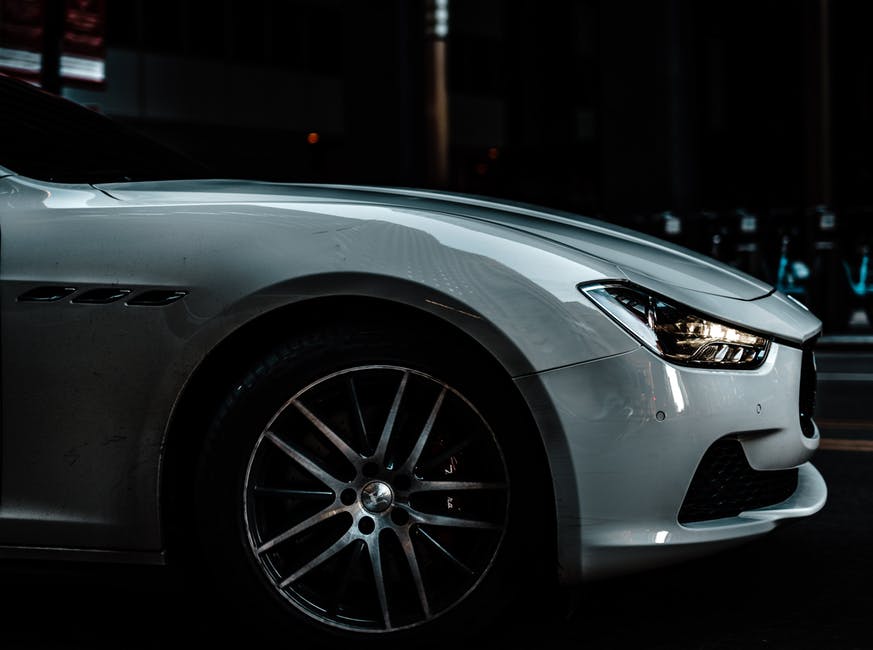 the Difference Between Rims for Cars, Trucks and SUVs
Your car's or truck's rims are one of the most eye-catching parts of your vehicle. Car rims can improve your car's style and impress your friends. However, people notice damaged rims, too.
If you want to make the right statement with your automobile, your rims are an excellent way to make people take notice of your style.
Choosing the right rims for cars, trucks, or SUVs can be overwhelming. Keep these things in mind when selecting new rims for your vehicle.
1. Size Matters
Car rims are not the same size as rims for a truck or many SUVs. You might like the design of a set of rims, but if they're not the right size, they won't fit your car.
Be sure you get help measuring your rims and matching a new set to the right size for your vehicle.
2. All About That Bolt (Pattern)
Your new rims also need to fit the bolt pattern on your vehicle. The bolts attach the rims to your wheel.
Not all rims come in standard patterns. To make sure your new rims fit your bolt pattern, count the number of lug nuts. You'll also need to measure the distance between lug nuts on the opposite side.
Smaller vehicles typically come with four bolts. Larger trucks and SUVs often have six or eight bolts.
3. Watch Your Weight
Wheels for cars come in different materials. Depending on the materials used in your rims, you can add weight or lighten your vehicle with your new rims.
Adding weight to your car, truck, or SUV can change how your vehicle handles. You'll also lose efficiency for your gas mileage when you add weight to your car.
Steel was the standard for vehicle rims before allows took over. However, steel rims are heavier than alloy rims. You can improve your car's handling and mileage with alloy rims.
If your truck needs to tow heavy things or offroad, make sure you choose rims that can hold up to that kind of activity.
4. Don't Bust Your Budget
Your car can't function without a good set of rims, but there's no need to bust your budget. Whether you're replacing damaged rims on your truck or you're upgrading your style, you can spend a lot on rims if you're not careful.
Larger rims tend to cost more than smaller rims. If you're lifting your car, truck, or SUV with bigger wheels than the factory set, be prepared to pay more than you would for standard-sized rims.
Remember that design bells and whistles cost more, too. Chrome and spinners might add some flare to your vehicle, but they'll also add expense without providing any function.
Rims for Cars Should Fit Your Style!
Have fun when choosing new rims for cars. With so many design options, the style of your rims should fit your style.
If you're not sure where to start, consult an expert! We've provided aftermarket vehicle accessories for more than 30 years. Contact us for help finding the next set of rims for your vehicle!
Frequently Asked Questions
How do truck wheels differ from car wheels?
Truck and car wheels are very different beasts. The primary reason why this is so is the weight-carrying capacity (and the difference thereof) between trucks and standard passenger cars. Trucks are supposed to carry much higher loads for longer distances. These wheels have a much tougher nature and are usually larger in size with bigger diameters. The sidewalls of truck wheels are also better protected from abrasions, cord damage and so on. Truck wheels have higher load ratings when compared to car wheels as well. These are the most elementary differences; there are several more!
How much does it cost to put new rims on a truck?
It depends on a number of factors. From the size and make of the rim to the labor that goes into putting it on, there is a differential cost to all of them. Expect to pay around $40 for each time you need to put a new set of rims on your truck. That's for the physical trouble. Then, there are the rims themselves. If they are new, you will have to buy them at the price they are retailing and is a subjective choice. Overall, it is not possible to determine the exact amount out of thin air, but it will be price of rims + labor charges.
Can you put any rims on a truck?
Luckily enough, it is possible to use almost any rim on your truck, creating a replacement wheel in a moment of an emergency. But 3 things have to match: they are the lug pattern, the size of the original and the substitution rims, and the wheel offset that will happen automatically. If these 2 aspects do not match, there will be grave error during driving including poor braking, improper acceleration and even significant damage to the underside of the truck. To know what rim size you need, first check the sticker plate on the driver's door- on the inside. It will have details.
Does rim affect anything?
Rims matter! They add a number of essential aspects to the tire and wheel assembly on your car or your truck. They carry the weight mostly since they are made of metal, helps the vehicle accelerate, ensures that the braking mechanism is working smoothly, and also provides adequate wheel alignment. When rims are deformed, you will suffer a poor driving experience and a wheel alignment may be in order. Did you know that the speedometer works only as good as the rims are? Yes, they are calibrated based on these rims. So, high-quality rims are very important for proper vehicle maintenance!