For this 2020 Dodge Charger
our customer wanted a concave profile
Charger wheels in satin black finish.
A white colored Charger with satin black
wheels always seems to do the trick.
After perusing multiple options, we decided on
20″ Staggered Verde Wheels
V20 Insignia Satin Black Rims.
Satin black colored wheels give a sense of
elegance rather than the monochrome look
of a matte black wheel. The subtle shine on
satin wheels does not shout, but whisper
a sense of class.

What satin colored wheel design do you want on your car?

Wheel and tire set up is 20×9 & 20×11
wrapped with 275-40-20 & 315-35-20
Lexani Tires LX-Twenty lowered with
H&R Sport Springs without rubbing issues.
For any detailed information feel free to give us a call.

(888) 814-1158

www.AudioCityUSA.com
---

ㆍ Vehicle – 2020 Dodge Charger

ㆍ Wheels – Front: 20×9″ / Rear: 20×11″ Verde Wheels V20 Insignia Satin Black

ㆍ Tires – Front: 275-40-20 / Rear: 315-35-20 Lexani Tires LX-Twenty
---
No Credit Needed – Wheel Financing
APPLY NOW!
---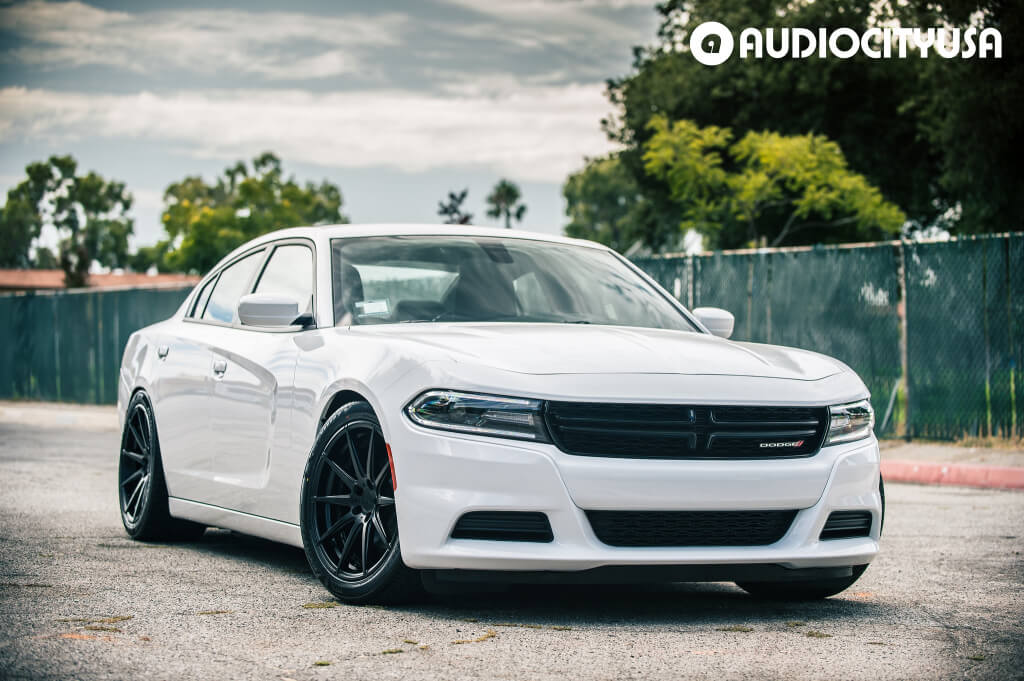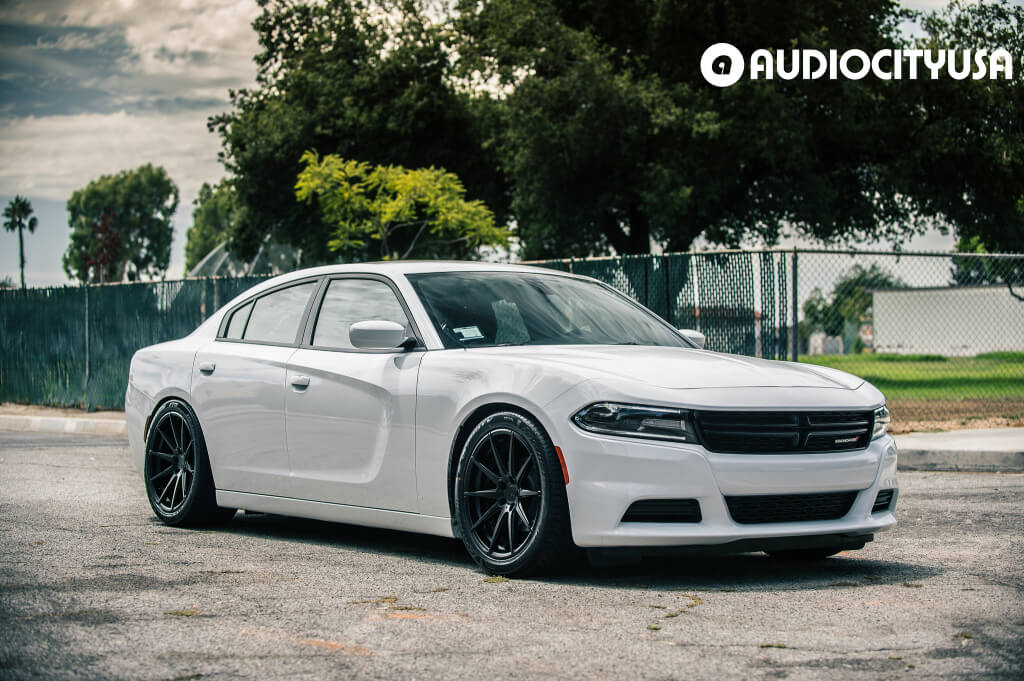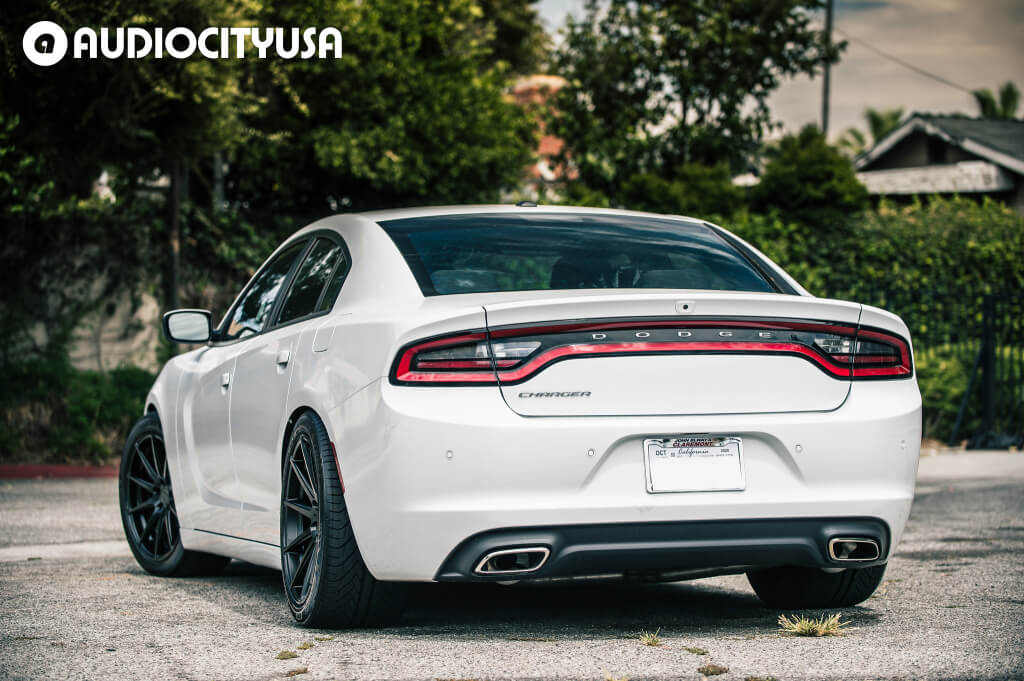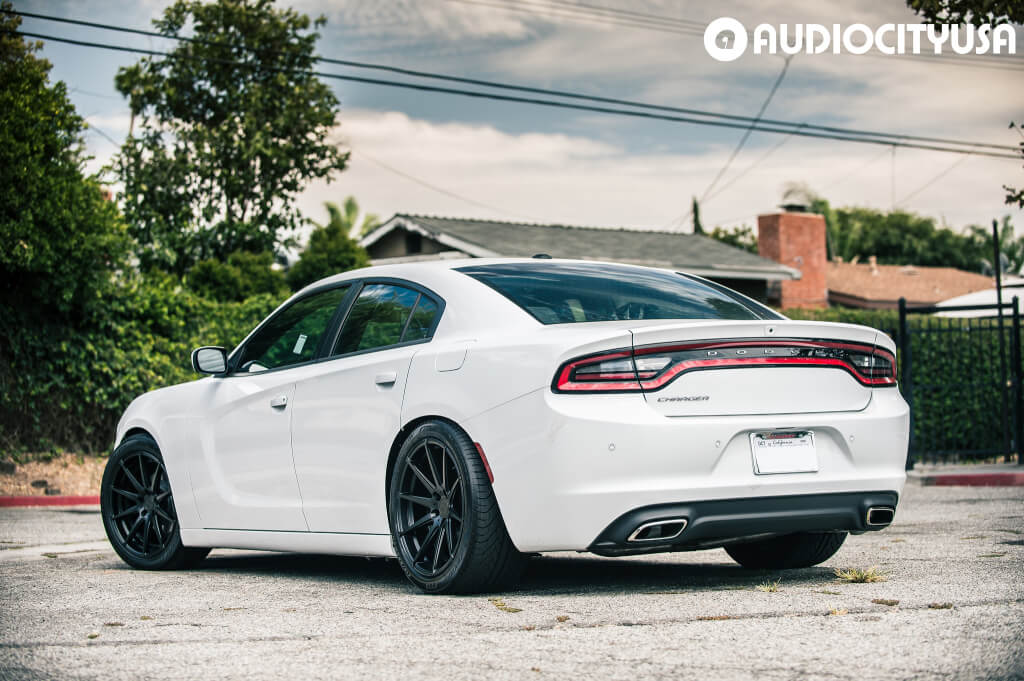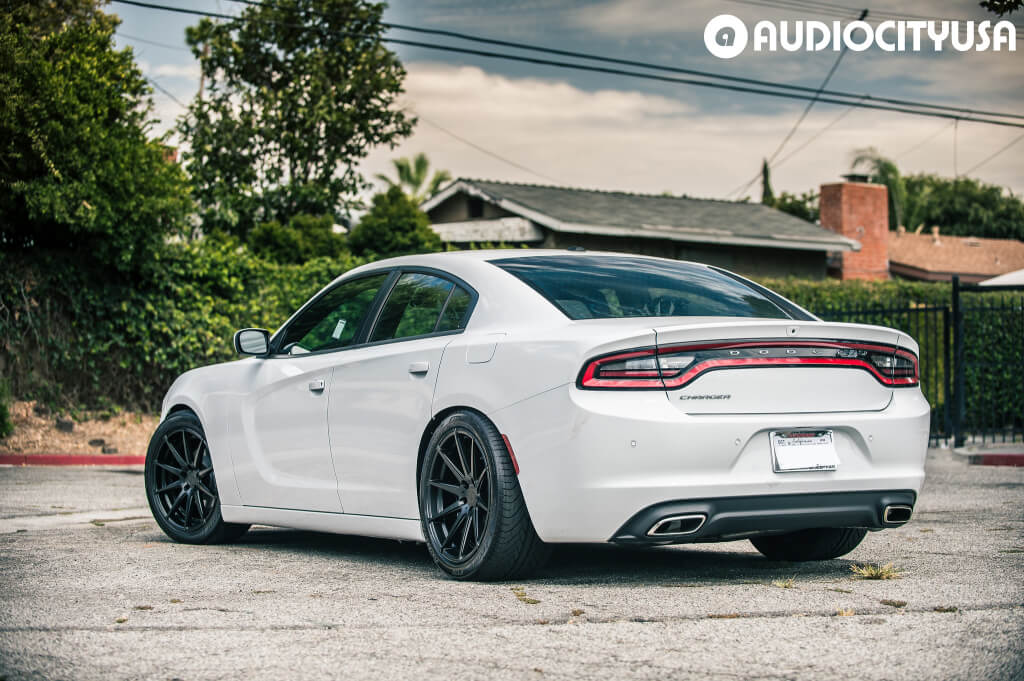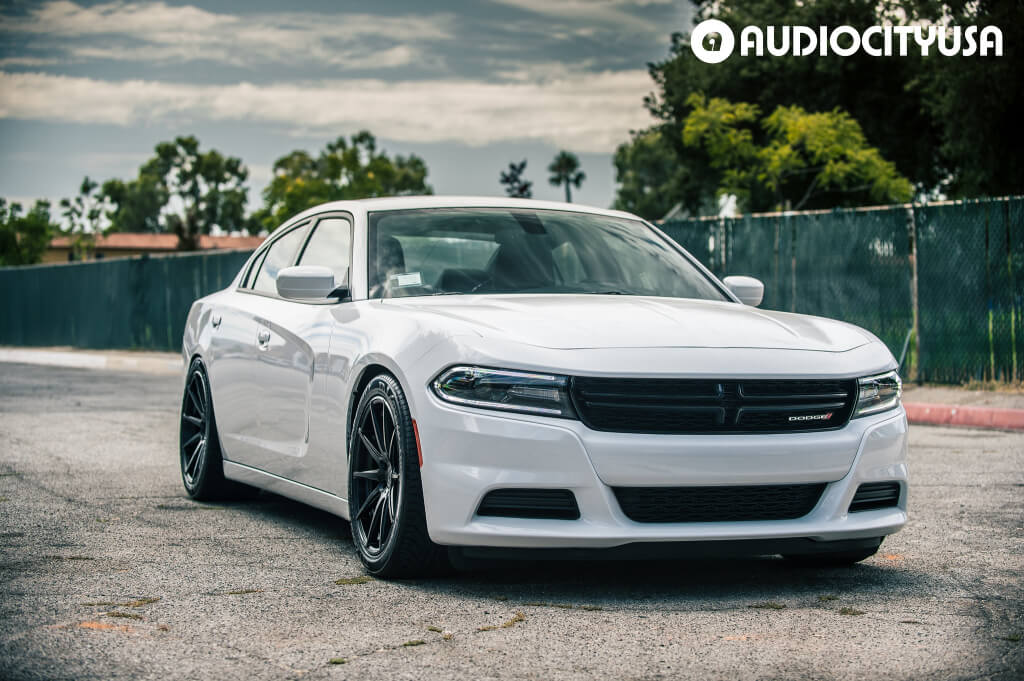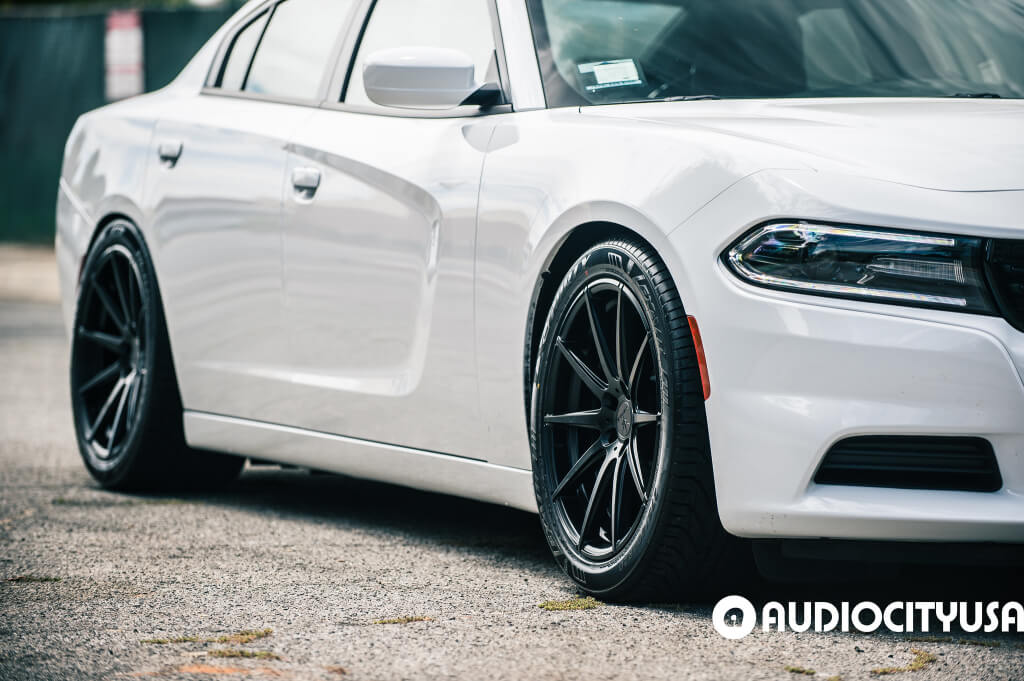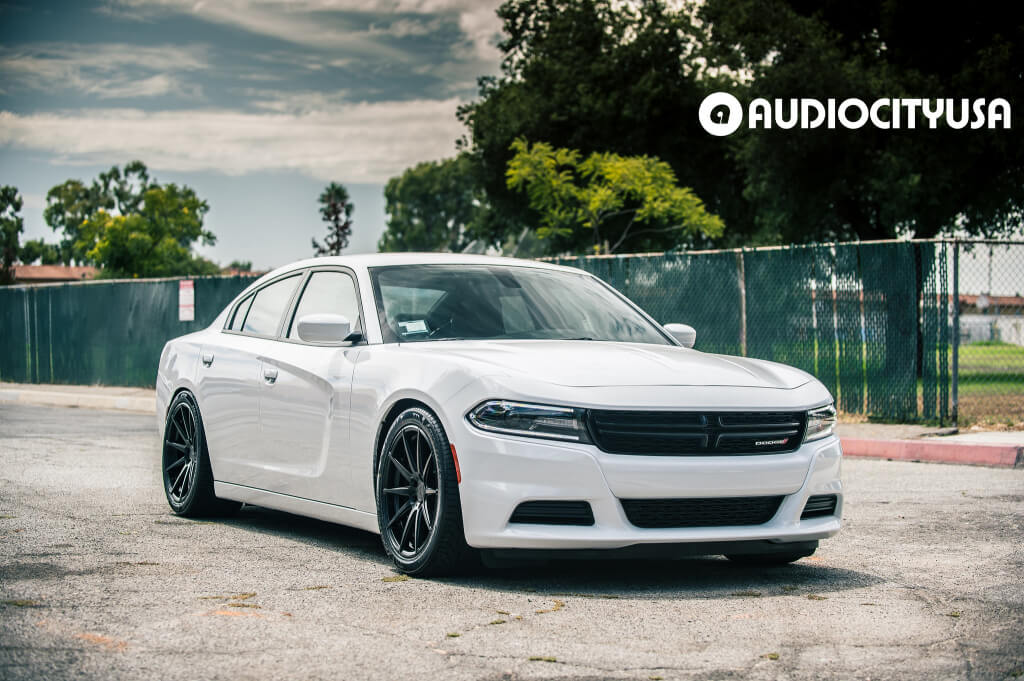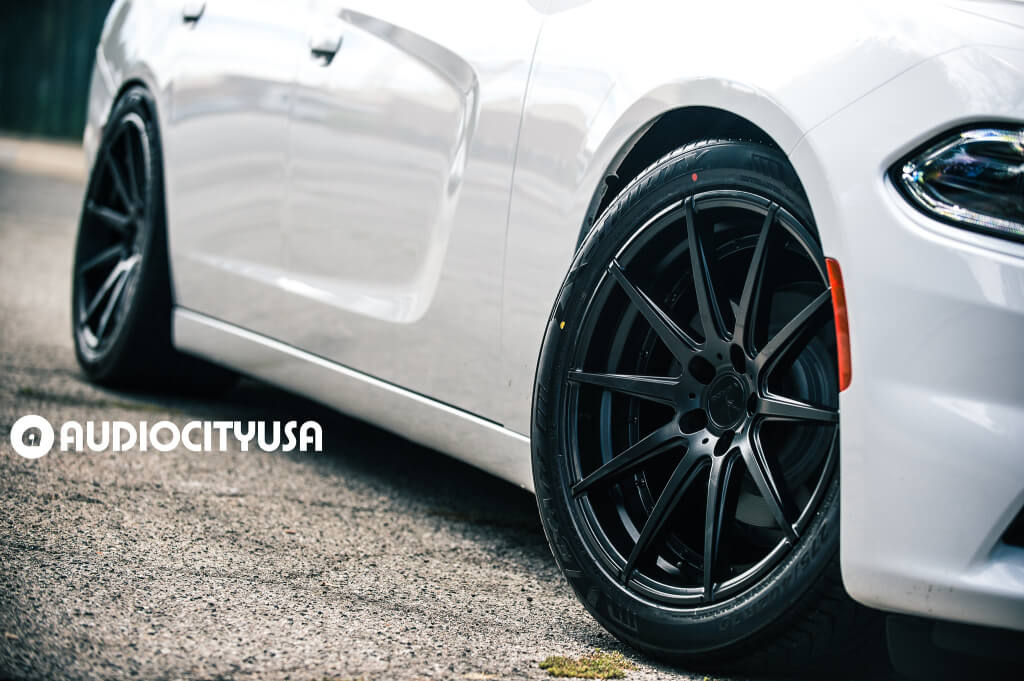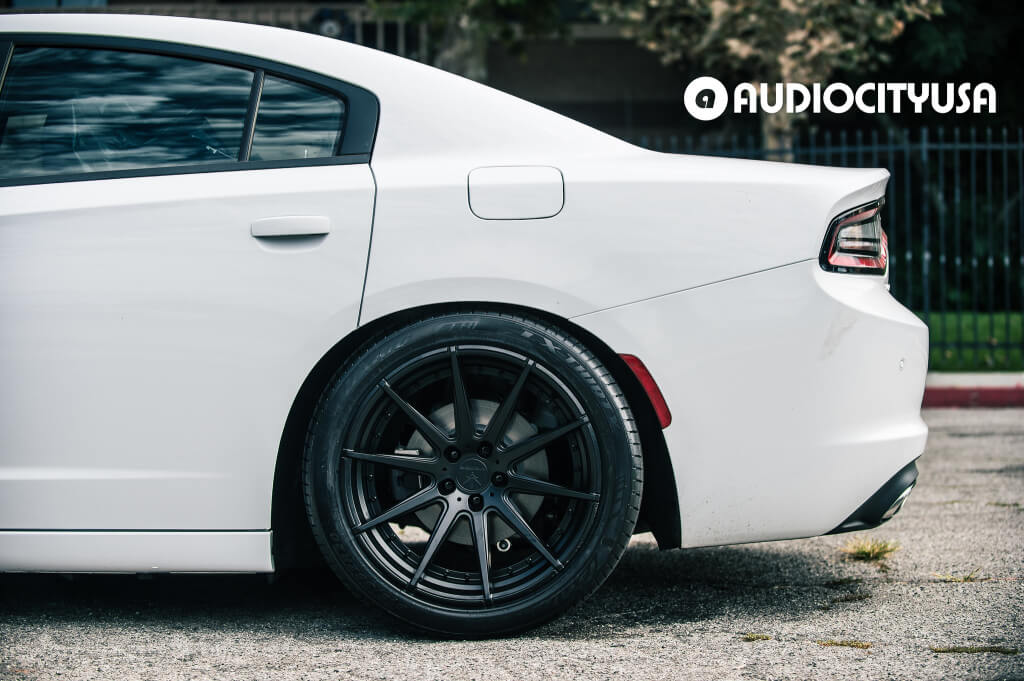 ---
Verde Wheels has grown in demand among the most avid car enthusiasts. The contemporary wheel brand offers an undeniable sophistication along with comfort and a sense of luxuriousness. The specific wheel types are truly unique and considered among premium vehicle brands. As Verde Wheels invests in the continuous development of its line, it offers drivers a combination of style and powerful performance capabilities. As there is no match for Verde Wheels, we are proud to present our customers with highly sought-after styles and durable construction for your vehicle.

Verde Wheels is proudly produced by a large and prominent automobile manufacturer, Trade Union International. The wheel manufacturer started in 1999 and grew into a prominent manufacturer of aftermarket wheels. Available in a wide range of sizes and designs, Verde Wheels goes beyond average and offers customers top of the line enhancements for both trucks and cars. If you are interested in wheels with tough construction and unique finishes, then you can find an array of the finest Verde Wheels at AudioCityUSA.
---
Here at AudioCityUSA Wheels, we know how important it is for you to find the perfect fit to complete the look of your car, truck, or SUV. AudioCityUSA Wheels has been in business since 1989 and our goal has always been to provide our customers with high-quality products and excellent customer service with unbeatable prices and fast shipping. We pride ourselves in carrying the largest selection of wheel and rim brands, sizes, and finishes available on the market for any vehicle and we have been a distributor for major brands such as Lexani, Asanti, Giovanna, Savini, AC Forged, Rohana, Vossen, Iroc, Niche, Dub, Fuel, and more, for many years. Our dedicated team of experts have years of extensive knowledge and will be happy to answer any questions you may have about our wheels and tires.

So whether you are looking for staggered wheels, off-road wheels, or custom wheels, you can be sure that you will find exactly what you want for your car, truck, or SUV.
---
Local Installation Available!
13927 Amar Rd. La Puente, CA 91746
Los Angeles
La Puente
Baldwin Park
El Monte
Covina
West Covina
Pomona
Rowland Heights
Hacienda Heights
Chino
Ontario
---
No Credit Needed – Wheel Financing
APPLY NOW!
---