For this cool frozen white color 2015 BMW F10 535i customer wanted
a new set of BMW Wheels and went with 20″ Rennen Wheels CRL 90 Brush Silver Rims.
Wheel and tire set up is 20×9 & 20×10.5 Deep Concave, wrapped with 245-35-20 & 285-30-20 Performance Tires.
Feel free to give us a call for any detailed information
(626) 814-1158
If you're considering to customize your vehicle, Check out our wheel specialist suggestion.
---
Customize with Rennen Wheels
• Vehicle – 2015 BMW 535i
• Wheels – Front: 20×9 / Rear: 20×10.5  Rennen Wheels CRL 90 Brush Silver Rims
• Tires – Front: 245-35-20 / Rear: 285-30-20 Performance Tires
---
We provide NO CREDIT NEEDED Financing and Leasing Service!
---
Rennen Wheel For Performance And Style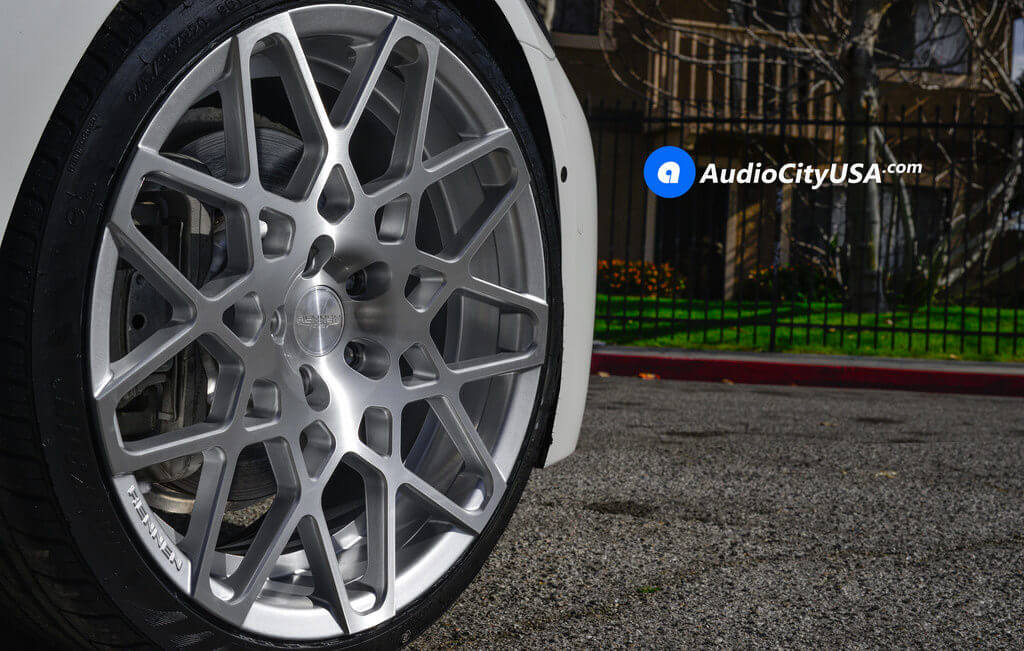 For years, Rennen wheels have been known for having incredible styling, functionality, at affordable prices. Rennen wheels has been able to continually bring the consumer, wheels that take your vehicle to the next level. Their wheels are some of the most sought after designs, because they have many different styles and finishes, that work with multiple different vehicle applications. All while keeping their pricing at an affordable rate. Whether you are looking for something for your high end luxury vehicle, or your everyday mini van, you can't go wrong with Rennen wheels.
Visit our Rennen wheel Shop (Image click for details)
---
Local Installation Available!   13927 Amar Rd. La Puente, CA 91746
La Puente
Baldwin park
El Monte
Covina
West Covina
Pomona
Rowland Heights
Hacienda Heights
Chino
Ontario
LA County Area
---
AudioCityUSA
If you have any of question, Call our special list at (626)814-1158
(Pacific Time / 9am-7pm Mon to Sat , 10am-5pm  Sun)
13927 Amar Rd. La Puente, CA 91746
---