For this 2020 Chevy Silverado 1500
our customer wanted off-road wheels
with a super deep concave profile and a
modern semi-thin spoke design. Truck wheels
usually give an aura of tough and bulky,
but these wheels show a sense of engineered
finesse. The customer really liked how these
22″ 4Play Wheels
4P50 Brushed Gunmetal Finish
gives his truck a sense of sophistication
instead of just brute force.

What off-road wheels do you want on
your truck?

Wheel and tire set up are 22×12
wrapped with RBP Tires Repulsor M/T
35×12.50×22 leveled with AMS Leveling Kit.
*Note: Plastic cutting on both ends of turning.
For any detailed information feel free to give us a call.

(888) 814-1158

www.AudioCityUSA.com
---

• Vehicle – 2020 Chevrolet Silverado 1500

• Wheels – 22×12″ 4Play Wheels 4P50 Brushed Gunmetal

• Tires – 35×12.50×22 RBP Tires Repulsor M/T

• Suspension – 3″ AMS Leveling Kit

---
No Credit Needed – Wheel Financing
APPLY NOW!
---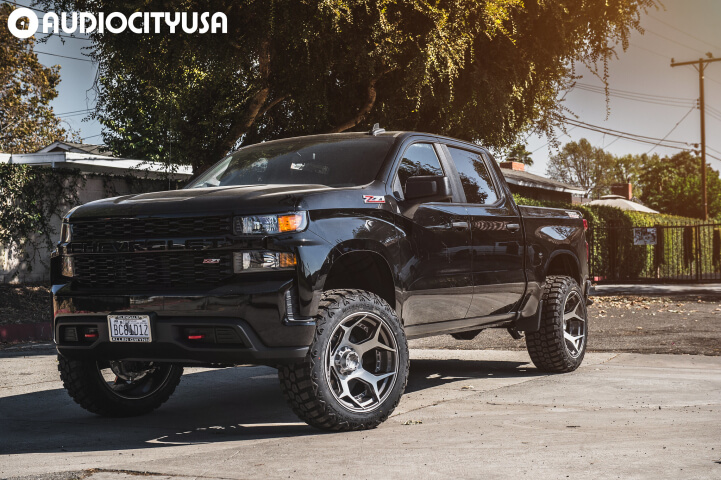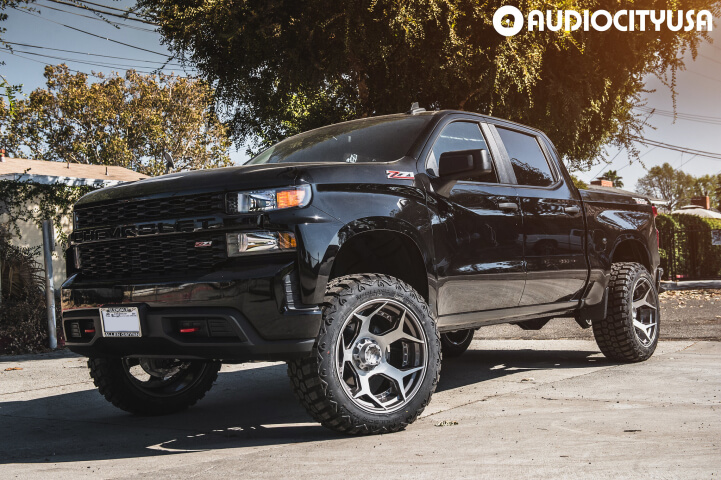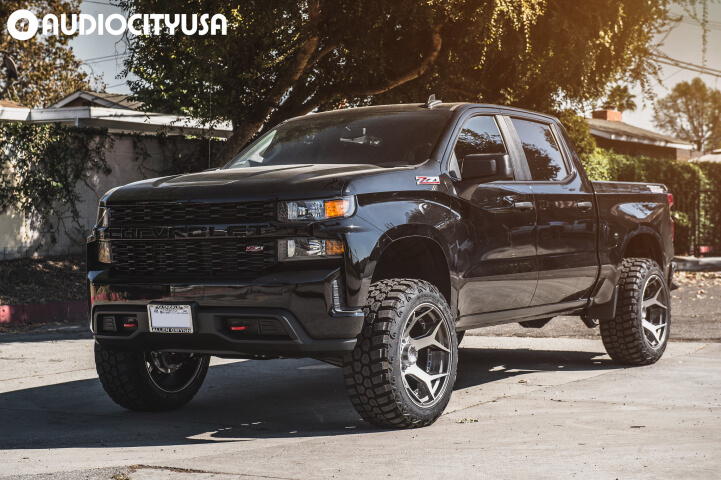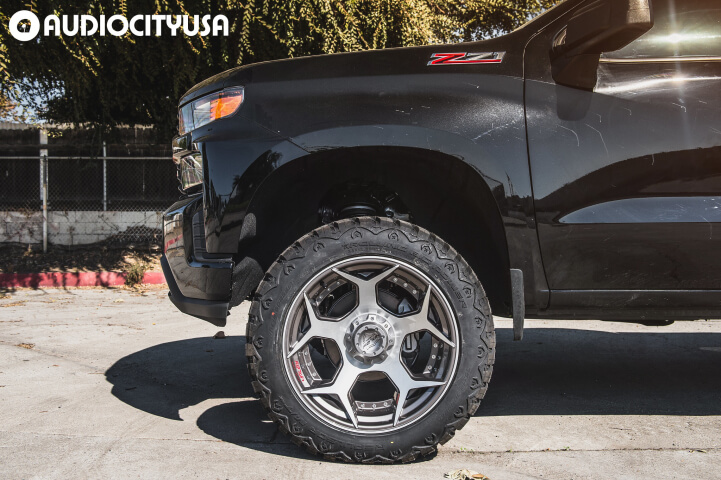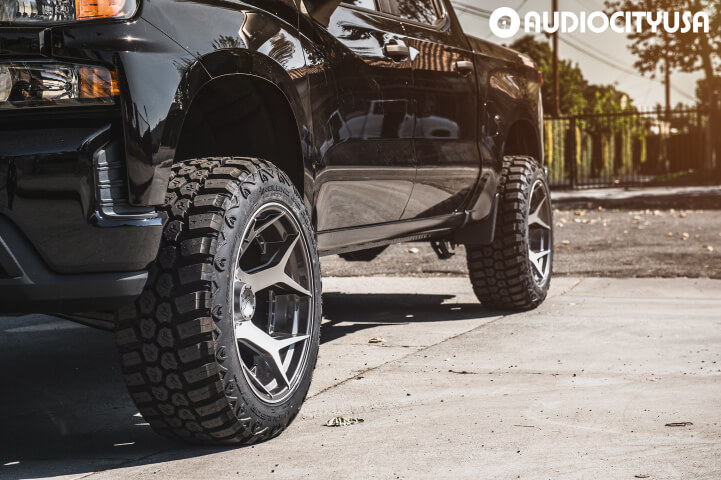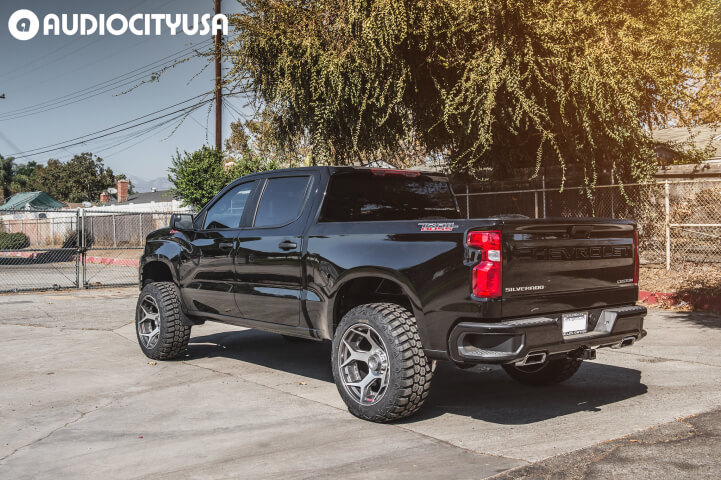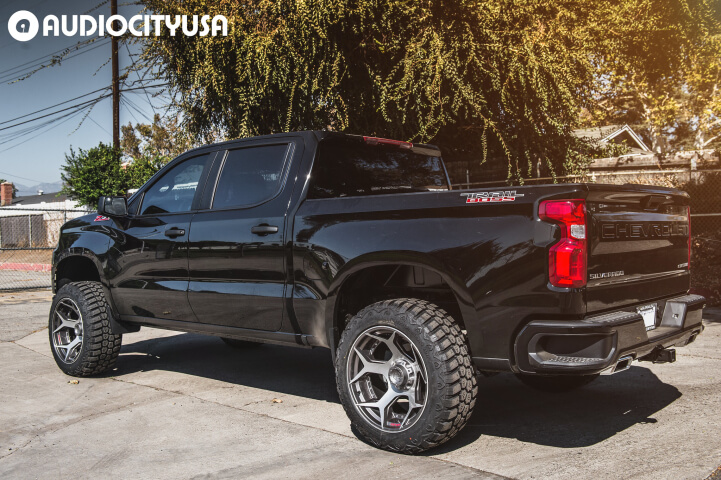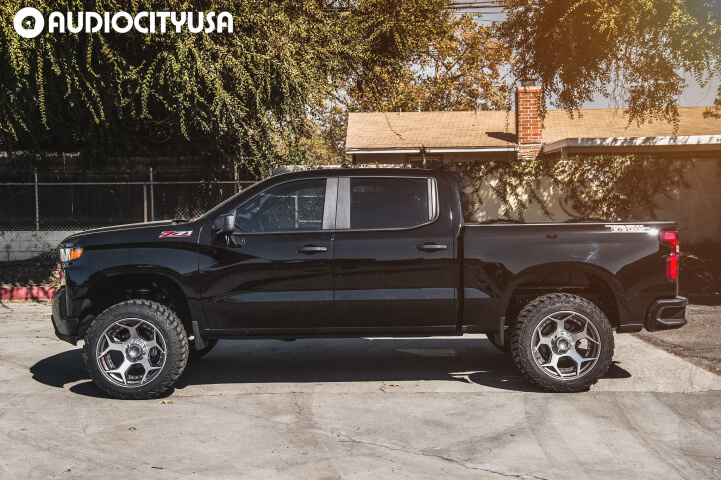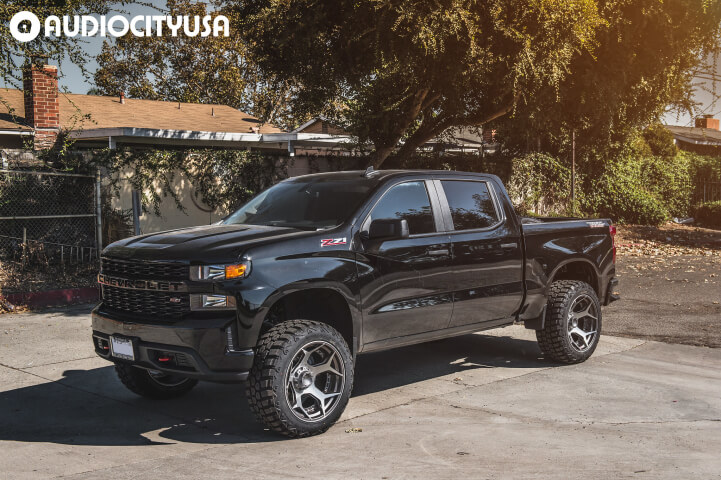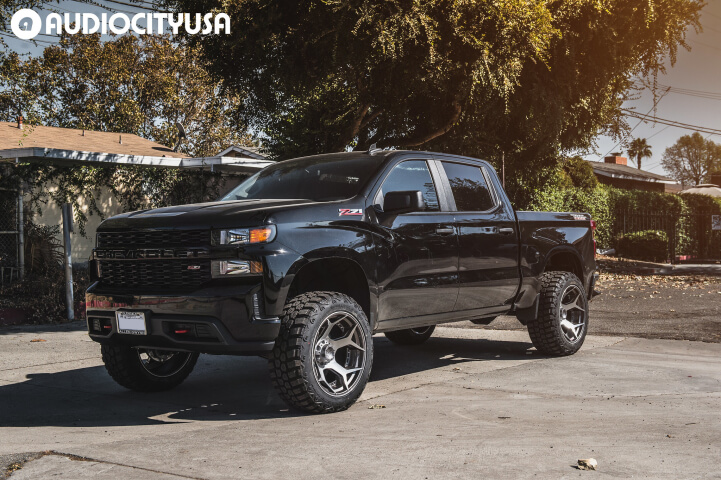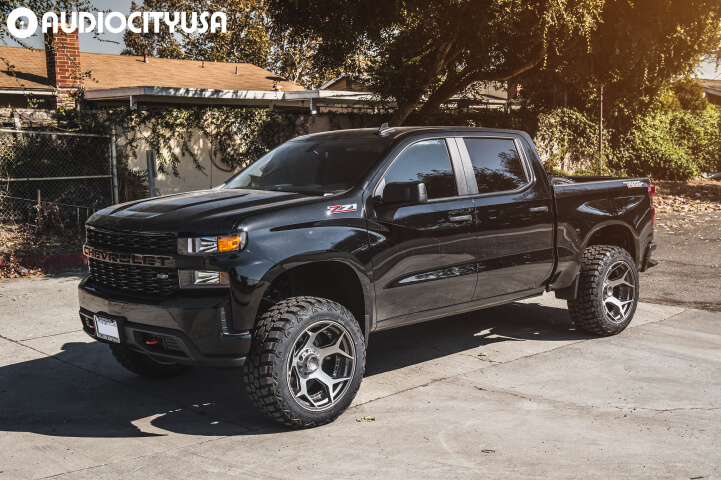 ---
4Play Wheels can deliver cutting edge features and sound manufacturer that are second to none in the search for top-grade wheels for your truck or 4×4. 4Play Wheels is so widely known and appreciated for its robust engineering because its manufacture incorporates injection molding. At AudioCityUSA, we present an exclusive range of 4Play Wheels to take a look and performance of your truck to new heights. With wheels designed specifically for the 4×4 and the truck with a monster appeal, we can introduce you to exceptional features and unique selections to make a valuable and rewarding purchase decision. Our 4Play Wheels are TUV, JWL, VIA, SAE or DOT approved, and are guaranteed to be straight and true. Find affordable and high-quality rims for your truck and 4×4 with the best results.
---
Here at AudioCityUSA Wheels, we know how important it is for you to find the perfect fit to complete the look of your car, truck, or SUV. AudioCityUSA Wheels has been in business since 1989 and our goal has always been to provide our customers with high-quality products and excellent customer service with unbeatable prices and fast shipping. We pride ourselves in carrying the largest selection of wheel and rim brands, sizes, and finishes available on the market for any vehicle and we have been a distributor for major brands such as Lexani, Asanti, Giovanna, Savini, AC Forged, Rohana, Vossen, Iroc, Niche, Dub, Fuel, and more, for many years. Our dedicated team of experts have years of extensive knowledge and will be happy to answer any questions you may have about our wheels and tires.

So whether you are looking for staggered wheels, off-road wheels, or custom wheels, you can be sure that you will find exactly what you want for your car, truck, or SUV.
---
Local Installation Available!
13927 Amar Rd. La Puente, CA 91746
Los Angeles
La Puente
Baldwin Park
El Monte
Covina
West Covina
Pomona
Rowland Heights
Hacienda Heights
Chino
Ontario
---
No Credit Needed – Wheel Financing
APPLY NOW!
---