For this 2018 Mercedes Benz S550
our customer wanted a
aggressive mercedes Wheel and went with
Vossen wheels CVT Gloss Silver Rims
(True Directional)
Wheel and tire set up is
22×9 & 22×10.5 wrapped with
255-30-22 & 305-25-22 Delinte Tires
lowered on Ghost links
with no rubbing issues.
(a22e27e)
Feel free to give us a call for any detailed information.
(626) 814-1158
If you're considering to customize your vehicle,
Check out our wheel special list suggestion.
---
• Vehicle – 2018 Mercedes Benz S550
• Wheels – Front: 22×9 / Rear: 22×10.5 Vossen wheels CVT Gloss Silver Rims
• Tires – Front: 255-30-22 / Rear: 305-25-22 Delinte Tires
• Suspension – Lowered on Ghost Links
---
We provide NO CREDIT NEEDED Financing and Leasing Service!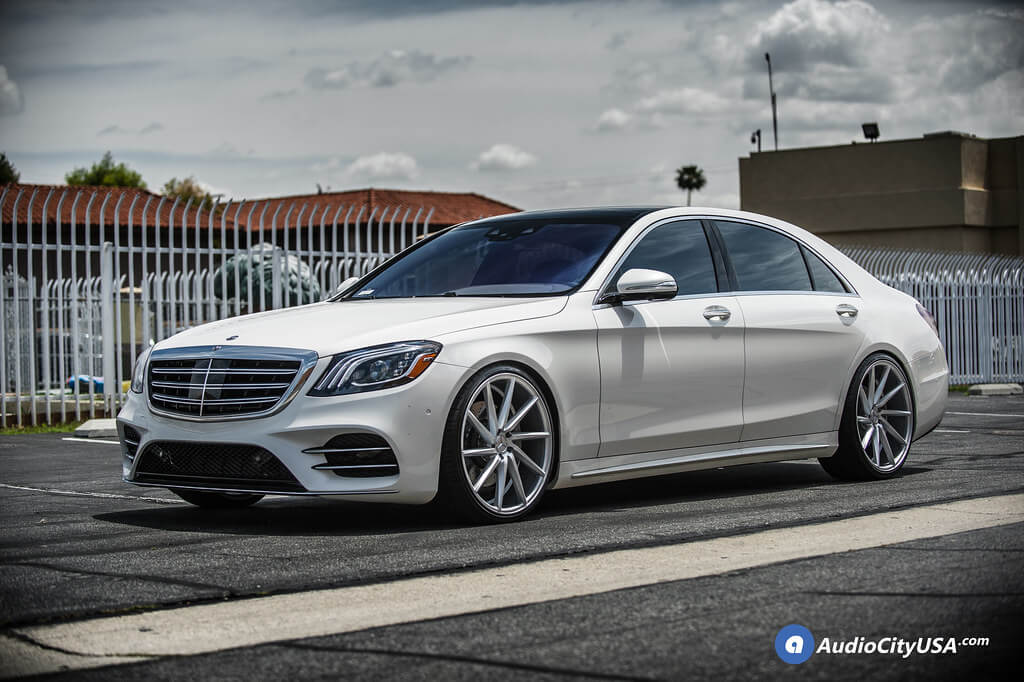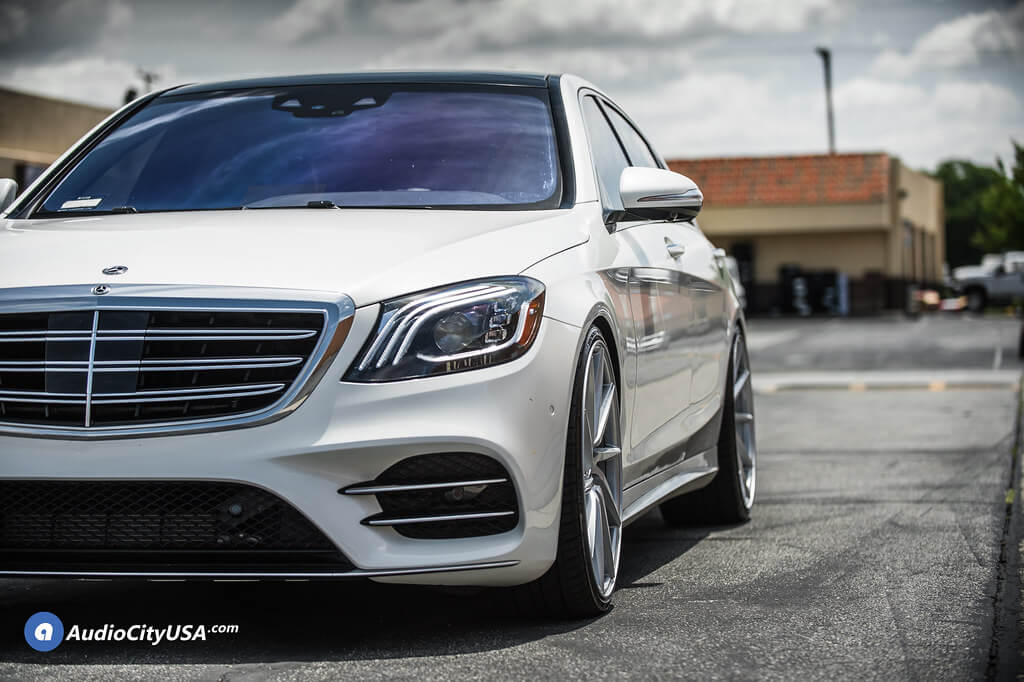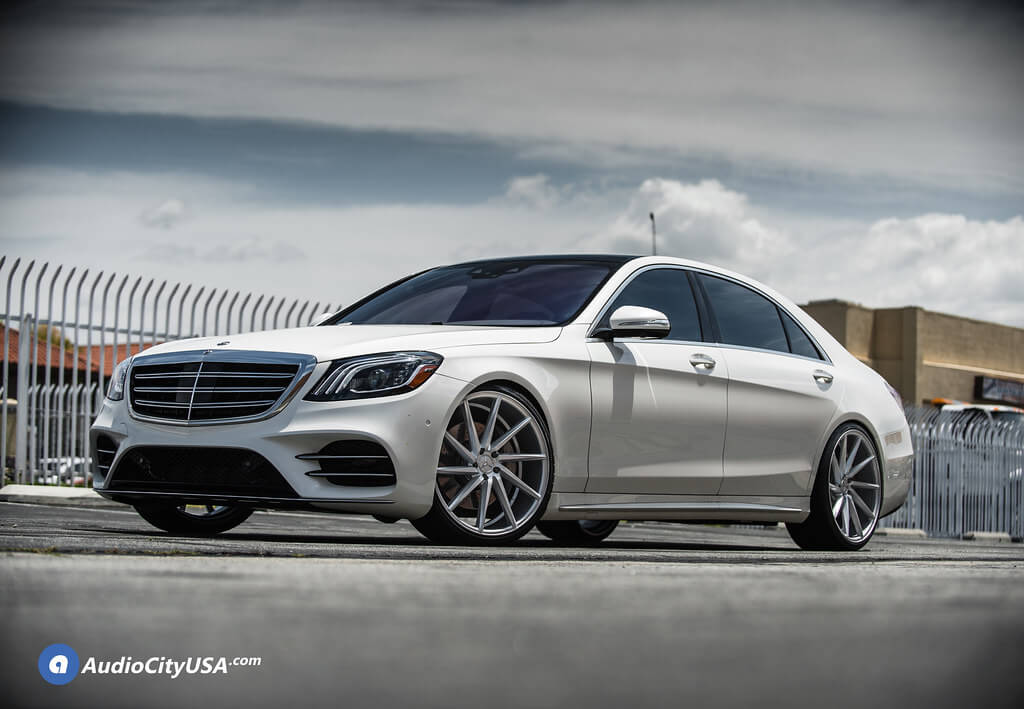 Vossen Wheels strives to provide the best quality service and designs. AudioCityUSA is the best Vossen Wheels and Vossen Rims Company providing superior 19/20/22 inch Vossen Wheels services. This experience and knowledge in addition to a strong passion for high caliber wheels drive Vossen design and engineering team to create the most innovative products in the industry. Vossen Wheels is dedicated to its vision of designing groundbreaking styles, aspiring to provide the utmost excellence in customer service and manufacturing the highest quality wheels. Every Vossen rim is put through the highest standard in testing and quality control. Vossen rims are the perfect accessory for those who are looking to stand out in a crowd, while also maintaining performance, comfort, and style.Call us at +888.814.1158
Here at AudioCityUSA Wheels, we know how important it is for you to find the perfect fit to complete the look of your car, truck, or SUV. AudioCityUSA Wheels has been in business since 1989 and our goal has always been to provide our customers with high quality products and excellent customer service with unbeatable prices and fast shipping. We pride ourselves in carryingthe largest selection of wheel and rim brands, sizes, and finishes available on the market for any vehicle and we have been a distributor for major brands such as Lexani, Asanti, Giovanna, Savini, AC Forged, Rohana, Vossen, Iroc, Niche, Dub, Fuel, and more, for many years. Our dedicated team of experts have years of extensive knowledge and will be happy to answer any questions you may have about our wheels and tires. So whether you are looking for staggered wheels, off-road wheels, or custom wheels, you can be sure that you will find exactly what you want for your car, truck, or SUV.
We are committed to providing you the best products and service. Please feel free to call us and ask any questions and we will gladly answer any concerns or questions you may have.