Attention all car enthusiasts and wheel aficionados!
We are thrilled to announce our most incredible deal yet: If you've been longing to upgrade your ride with stylish and high-quality wheels, now is the perfect time to make it happen. Hurry, because these unbeatable prices are only valid until July 31st. Don't miss out on this golden opportunity!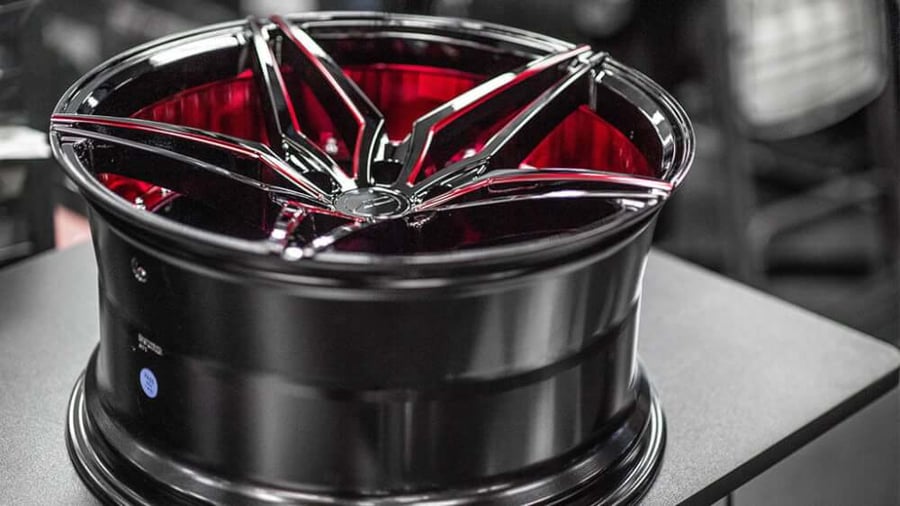 ㆍUnmatched Value: The Best Deal from AC Wheels at AudioCityUSA, we pride ourselves on delivering exceptional products at remarkable prices, and our custom wheels blowout sale takes this commitment to the next level. With AC Wheels, you will be partnered with a brand that epitomizes quality, style, and performance. Rest assured, this is the best deal we've ever offered, and we're thrilled to share it with our valued customers.

ㆍ Unprecedented Affordability: 20″ squared or 20″ staggered custom wheels at this price point seem almost too good to be true. Well, we assure you, it's not a dream! With this exclusive blowout sale, you can now get your hands on 20" top-notched quality custom wheels at a price that you won't find anywhere else. These AC Wheels models boast exceptional quality, durability, and style, making this a deal you simply can't resist.

ㆍ Act Fast: Limited Time Offer Time is of the essence! This incredible offer is only available until July 31st, so make sure to seize the opportunity before it's too late. After that date, prices will return to their regular rate.

ㆍ AC Wheels: Fitment and Compatibility AC Wheels are designed to fit most 5-lug sedans, coupes, and SUVs, making them compatible with a wide range of popular vehicles. Whether you drive a Ford Mustang, Chevy Camaro, Dodge Challenger and Charger, Audi, BMW, Mercedes, Acura, Infiniti, Lexus, Tesla, Alfa Romeo, Honda Accord, Toyota Camry, Nissan Altima, Hyundai, Genesis, KIA Stinger, or many others, these wheels are the perfect upgrade to enhance both the aesthetics and performance of your vehicle.

Don't let this opportunity pass you by! Upgrade your vehicle with AC Wheels, renowned for their superior craftsmanship and unparalleled style. AudioCityUSA's blowout deal offers prices that can't be beaten, ensuring you get the best value for your money. Remember, these deals won't last forever, so act quickly to secure your dream set of custom wheels. Visit the link below or contact our knowledgeable wheel expert team to explore the options, fitment, and further details. Get ready to turn heads and elevate your driving experience with AC Wheels, exclusively at AudioCityUSA.

Here at AudioCityUSA Wheels, we know how important it is for you to find the perfect fit to complete the look of your car, truck, or SUV. AudioCityUSA Wheels has been in business since 1989 and our goal has always been to provide our customers with high-quality products and excellent customer service with unbeatable prices and fast shipping. We pride ourselves in carrying the largest selection of wheel and rim brands, sizes, and finishes available on the market for any vehicle and we have been a distributor for major brands such as Lexani, Asanti, Giovanna, Savini, AC Forged, Rohana, Vossen, Iroc, Niche, Dub, Fuel, and more, for many years. Our dedicated team of experts have years of extensive knowledge and will be happy to answer any questions you may have about our wheels and tires.

So whether you are looking for staggered wheels, off-road wheels, or custom wheels, you can be sure that you will find exactly what you want for your car, truck, or SUV.
---
Audio City USA
If you have any questions,
Call our specialist at (888) 814-1158

Business Hours (PST)
– MON-FRI: 7:00am – 6:00pm
– SAT: 7:00am – 5:00pm
– SUN: 10:00am – 3:00pm

Local Installation Available!
13133 Telegraph Rd, Santa Fe Springs, CA 90670
---

---