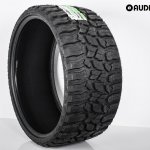 This gallery contains 5 photos.
33×12.50×26 Haida Tires Mud Champ HD869 M/TLow Profile Mud Terrain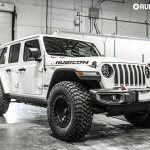 This gallery contains 9 photos.
For this 2020 Jeep Wrangler JLour customer wanted Wrangler-wheels with an aggressive off-roadbeadlock design and went with17″ Fuel Wheels D101 Zephyr Matte-Black Face with Matte Black Ring.Wheel and tire set up is 17×9 wrappedwith 35×12.50×17 RBP Tires Repulsor M/T with … Continue reading →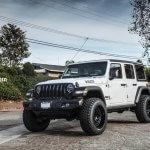 This gallery contains 13 photos.
For this brand new 2020 Jeep Wranglerthe customer wanted aftermarket offroad-wheels with an aggressive look.After looking at numerous designs,we settled on a set of20″ Black Rhino Wheels Fury Black. Wheel and tire set-up is 20×9.5 wrappedwith 35×12.50×20 RBP Tires Repulsor M/Tlifted … Continue reading →