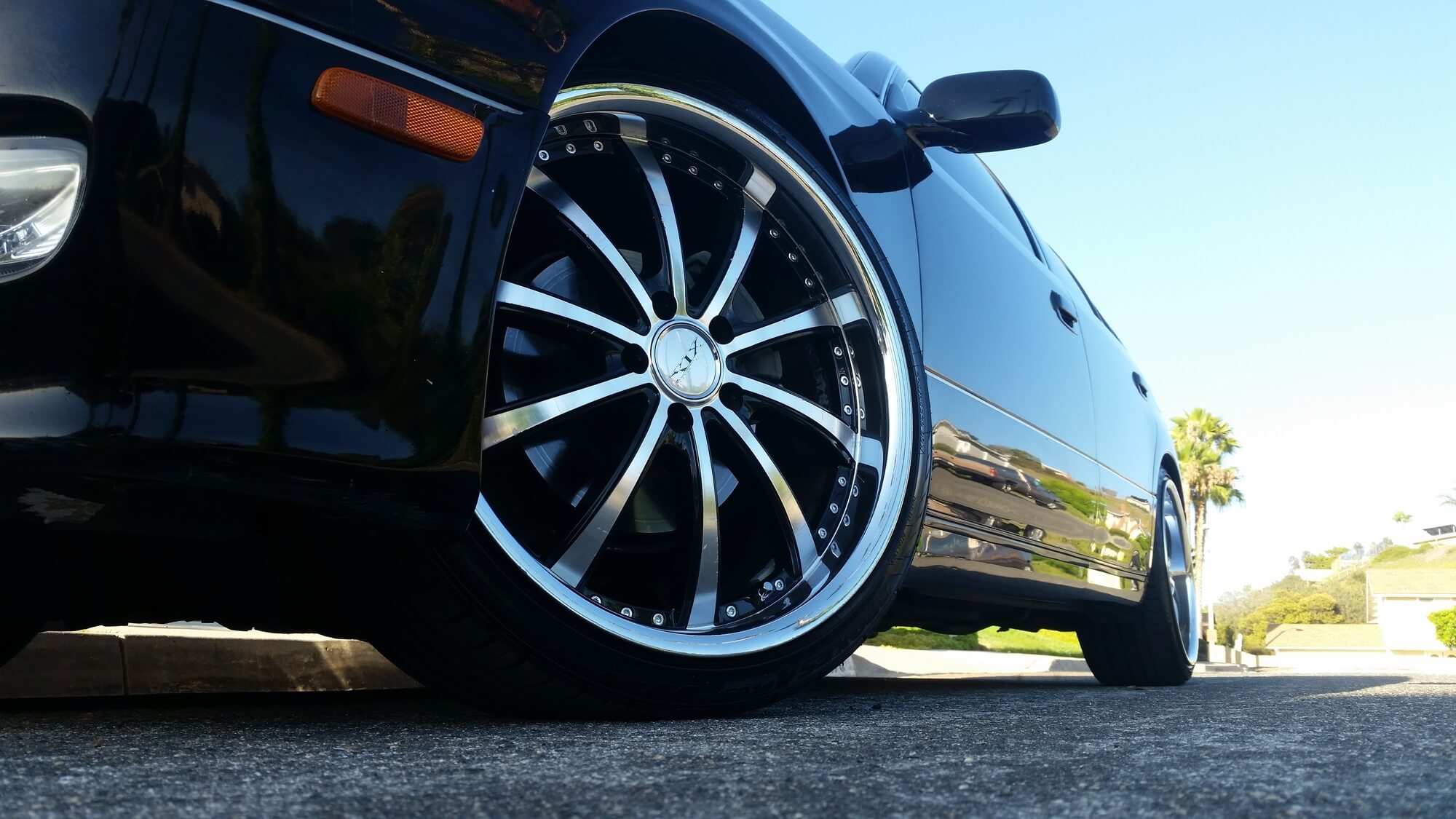 Are you hitting the block in your fresh ride? You should know that, no matter how cool your car is, if the rims and the wheels don't look good, you aren't going to be turning heads for the right reasons.
The wheels on a car make or break its overall look. Having stock rims is like going to the club in new jeans and shirt but no shoes. Or worse yet, having ugly rims is like wearing those dino stompers.
We decided to compile the sickest old school wheels we could find. Check them out and get inspired.
Our Obsession with Old School Wheels
As 2 Chainz of Playaz Circle proclaimed, once "we leave the dealership, head to the rim shop".
Wheels and rims are an essential part of cars and car culture. Rims have an important place in hip hop. There was a genuine craze to have the biggest rims possible. There are a few famous ridiculous examples we'll have to look at.
Top 7 Coolest Old School Rims Ever Made
To make this list, lets first define 'old school'. Fifteen years is a long time so we're going to set 2005 as the limit year.
This is a very subjective list but we made an effort to include popular rims and old wheels that represent a range of styles.
1. Techno Racing Yayoi
The Techno Racing Yayoi were popular in the 80s for fans of Toyota and Datsun. They have a very unique design and were available in red and pink.
They were also called "Sakura", meaning 'cherry blossom', because of the floral-like design.
2. Techno Racing Tomcat Speed
These imposing rims look like something a Bond-villain might have on their cars. They are spiked and intimidating but extremely cool.
3. Devil Shadow Spoke
This is one of the most popular and sought after tuner wheels. Japanese rims were truly experiencing their heyday around the time this came out.
They are extremely simple and classic looking but give off am old school racing vibe that can't be beaten.
4. Work Equip 02
These rims took the design in a completely different direction. Whereas most rims are, well, more empty space than the actual rim, the Equip is bold and thick.
They consist of solid metal with four narrow slits.
5. Porsche Teledial
Switching over to German design, the Porche Teledials is truly a sight to behold.
There is something so bold about the shape of the oval holes. Available in several colors including black, these rims are sure to make a statement anywhere you go.
6. Exip Mega
This is one of the most unique rims you'll ever see. Perhaps that is why they are in such high demand with collectors.
They are kind of hard to describe with words but the way they look when in motion is unforgettable. You either love them or you hate them.
7. Azev A
Going back to something a little more traditional, the Azev A is a timeless style that is popular with a BMW enthusiast. You can't go wrong with its flawless design.
Hit The Streets in Style
Rims on a car are like the cherry on an ice cream sundae. Sure, you could drive around without them but is it really worth it?
Complete your style with some old school rims. Check out our selection of wheels to really trick out your car.