Tag Archives:
Malibu wheels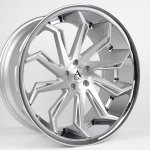 This gallery contains 7 photos.
AZAD Wheels AZ1101 Semi Brushed with Chrome SS LipㆍAvailable Size: 20×9″, 20×10.5″ | 22×9″, 22×10.5″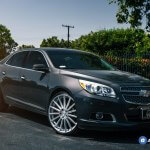 This gallery contains 8 photos.
For this 2013 Chevrolet Malibu LTZ our customer wanted Malibu wheel with a multi spoke design and went with Road Force Wheels RF15 Silver Machine Rims Wheel and tire set up is 22×9 wrapped with 245-30-22 Lionhart LH-Five Tires with … Continue reading →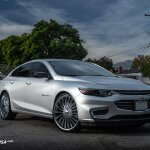 This gallery contains 6 photos.
Velocity Wheels Ever wanted a glow up for your car? One day you might realize that you may need to change your wheels and rims because they are starting to get old and worn out. What better way to give … Continue reading →